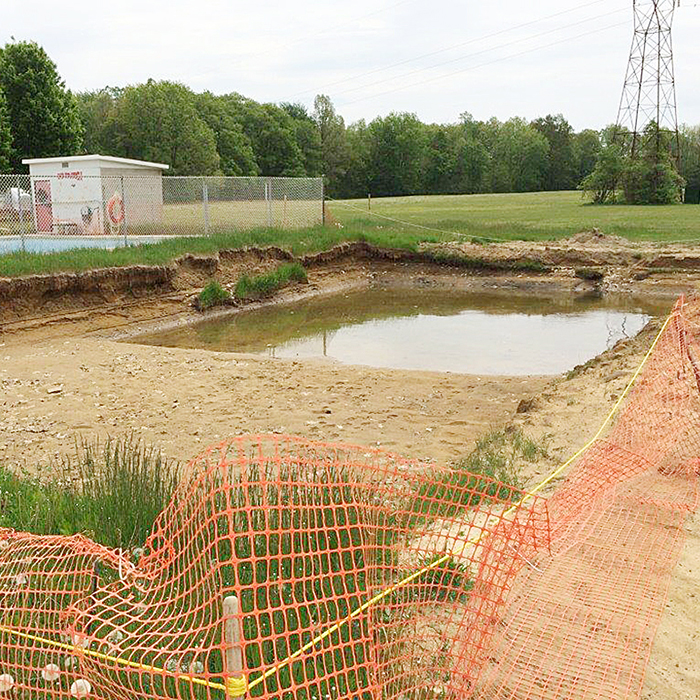 Despite going through all the proper steps to find a contractor to put in a new pool at Camp Vincent, the local charitable group that runs it was left shocked and scrambling to get a pool up and running for this year.
But thanks to Quality Pools in Chatham stepping up to take over the build and helping get products and discounts from suppliers, this year's camp kids will have a pool to swim in, according to Valerie Butterfield, Chair of Particular Council for the St. Vincent de Paul Society. The project is expected to complete by July 1.
Chatham Mazda from Chatham Voice on Vimeo.
Camp Vincent was without a pool after a local pool company signed a contract to build a new pool in December of 2013, were paid out $40,000 and have done nothing but dig a hole.
"This pool was to be completed by June 1, 2014 at the latest and there was every excuse in the book as to why it wasn't done," Butterfield said. "We kept being told we were a priority and it would get done."
The charitable organization went through all the steps to pick a contractor, receiving three bids and narrowing it down to two after much consideration. Because the pool was public and for children, the contractor needed experience with a Class A pool build, a step above residential, Butterfield said and it came down to a local pool company and one from St. Catharines.
"We chose the local contractor because we wanted to support local business as much as possible," Butterfield explained. "We're honest people so you think you're dealing with honest people."
Chris Moore, general manager of Quality Pools said the pool is a big project but it's all about the kids. The company is holding a fundraising barbecue June 27 at their business with proceeds to Camp Vincent and $250 from every hot tub sold during their sale June 25 – 28 will also go towards the camp.
"We've been in business for 45 years and have a good relationship with our vendors," Moore said. "Fox Pools has donated $10,000, Hayward Pool has donated and QPS is donating a barbecue for a raffle."
"It's all about the kids. The camp has been around for 74 years and we owe it to them to step up and help them recoup the money they lost to the previous contractor," Moore said.
Quality Pools owner Sandra Verkaik has also offered to hold an interest-free loan of $23,000 for the pool installation until June, 2016.
Camp Vincent has approximately 700 campers each year and about 85% have their stay subsidized by fundraising.
Butterfield said the $40,000 paid out was per the contract and now, even with the generosity of Quality Pools, they still need to raise more funds to make up the money they are out. To help the process, camp administrator Kerri Wright has started a fundraising page at www.youcaring.com with a goal of $60,000 to pay for the pool. Since 75% of the funding and grants was paid out with nothing to show for it, Wright said in her fundraising appeal on-line, they still have a way to go to pay for the pool. One donation, she writes, was from a priest who left the camp a bequest in his will.
With several other problems, including an improper permit for the type of pool build required, (Class A versus residential), Butterfield said they had no choice but to terminate the contract and move on so the camp children would have a place to cool off this summer. The municipality is working with Quality Pools to get all the required permits in place.
Butterfield said the entire process has been stressful and she is "appalled" at how the contractor has treated their organization – a non-profit group trying to provide an affordable camp experience for children in the community.
A letter has been sent to the previous contractor terminating the contract and requesting the money to be refunded. Butterfield said their next actions, including possible legal action, depends on the response they receive.