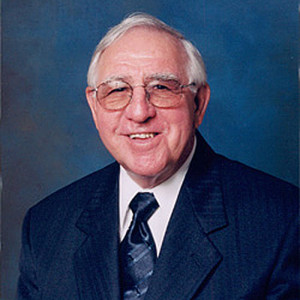 The local hockey community is mourning the loss of one of its most iconic figures.
George Aitken, a member of the legendary Chatham Maroons' 1960 Allan Cup championship winning team and a long-time coach of the Junior Maroons, died on Tuesday at London's Victoria Hospital.
He was 84.
Aitken, who played junior hockey for the Toronto Marlies and Stratford Koehlers and six seasons with the Stratford Indians' senior club, came to Chatham in 1958-59 to play for the Maroons. He played five seasons for the Maroons, including the 1963-64 International Hockey League club.
Aitken coached the Junior Maroons from 1965-76, winning the Western Ontario Jr. 'A' championship in 1969-70 and the Southern Jr. 'A' championship in 1972-73.
He later coached the Chatham Senior Maroons and returned three times to coach the Junior Maroons on interim basis.
Aitken was a fan-favourite with his hard-nosed style of play, a tough left-winger listed at 5'10" who was never afraid to drop the gloves against much bigger opponents. He also had a gifted touch around the net, twice scoring 33 goals in a season and led the IHL Maroons with 26 goals and 60 points in '63-64.
As a coach, Aitken set the standard for all who followed on the Maroons' bench, creating a winning and class atmosphere that was a model for junior organizations.
He was a disciplinarian who demanded commitment and accountability, both in uniform and in public. Yet, he was a father-like figure, mentoring his players away from the arena.
Players responded with an enduring respect for Aitken that extended well into their adult lives.
After his coaching days, Aitken was an ambassador-like figure for Chatham and the Maroons, always greeted by well-wishers in arenas around the province as he followed his sons, grandsons and granddaughters in their hockey careers.
Aitken returned to the ice himself as a founding father of the Maroon Oldtimers in 1977 and the Antiques over-55 group in 1992.
Aitken was employed by Chatham Hydro for 32 years and was very involved in the community during his 57 years in Chatham.
Aitken was inducted into the Chatham Sports Hall Of Fame in 2002 and was an inaugural inductee last fall into the Face Of The Maroons wall of fame, along with his close friend and teammate Wilson 'Copper' Leyte (post-humously) last September.
And more important than his hockey legacy is his family – a loving husband for 60 years to Doreen, devoted father to Randy (Pauline), Linda (husband Tom Pridding), Tim (Janet) and Gary (Mary), and cherished grandfather of Amy, Joe (Jen), John, Marcie, Kaylin, Craig, Riley, Jade,Cullen, Corey, Alyssa and Cameron. He is pre-deceased by his great-granddaughter Raya Aitken (2014).
Friends will be received at the Funeral Home, 459 St. Clair St., Chatham on Thursday from 7-9 p.m., and Friday from 2-4 p.m. and 7-9 p.m.
Vigil Prayers will be offered at the Funeral Home on Friday at 3 p.m.
Family words of remembrance will be offered at St. Ursula's Catholic Church, Tweedsmuir Ave.,W., Chatham on Saturday at 10:40 a.m.
The Funeral Mass will be celebrated at 11 a.m. with Fr. Matt Kucharski celebrant. Cremation with Interment in Maple Leaf Cemetery at a late date.
Donations in memory of George to the Chatham-Kent Hospice or the Chatham Minor Hockey Association (to assist the youth) would be appreciated.
Online condolences may be left at www.mckinlayfuneralhome.com.