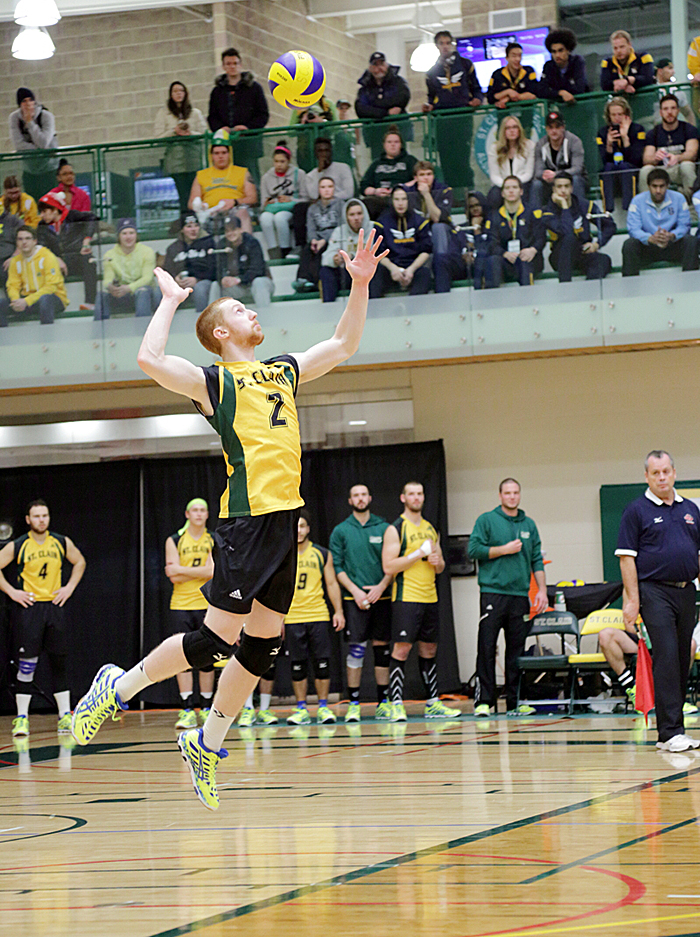 The seedings for the upcoming Canadian College Athletic Association's men's volleyball national championships were announced today by the CCAA.
The St. Clair College Saints are ranked fifth heading into the championship tournament, which is being held in Charlottetown, P.E.I from March 11-14.
The Saints will face off against the fourth-seeded Red Deer Kings in their opening match on March 12 at 6 pm.
This will be St. Clair's first ever appearance at the men's volleyball national championship. On Sunday night the Saints made history by winning their first ever medal in OCAA volleyball by taking the silver in a hard-fought loss to the Niagara Knights after upsetting Durham and Humber in the previous two matches.