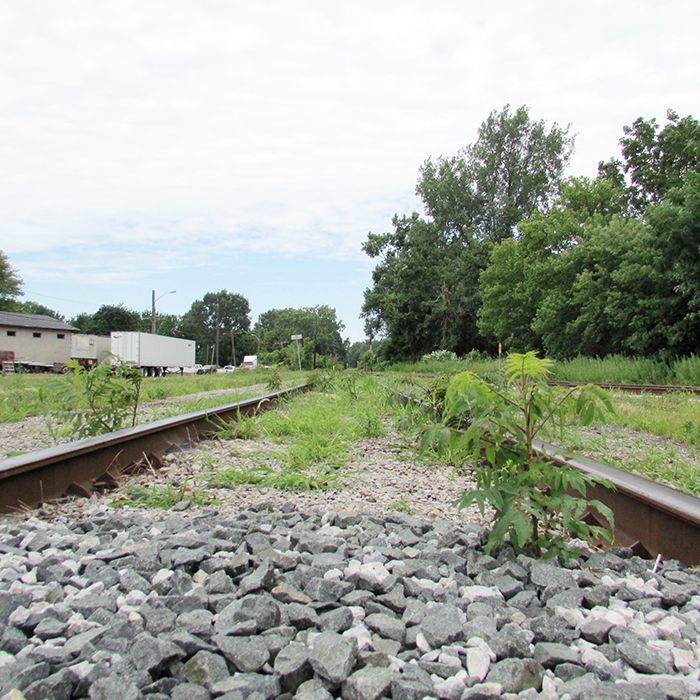 Municipal council will hold a special meeting Thursday to discuss what to do with the old CSX rail line.
The WDC Rail line – Wallaceburg, Dresden, Chatham – has a guaranteed purchase price on it for an investor locked in until March 2. It also has a repurchase price on it for the municipality.
Chatham Mazda from Chatham Voice on Vimeo.
On Oct. 7, 2013, Chatham-Kent and Canadian Pacific Railway jointly completed the purchase of the 26-plus miles of track that runs from Chatham to just north of Wallaceburg. The sale process actually began seven years earlier.
The municipality paid $800,000 and owns the land, while CP Rail paid $3.2 million and has the salvage rights to the steel track.
So far, CP has sat back to allow the municipality to try to find an operator for the line. That will eventually change.
Stuart McFadden, deputy director of economic development, said council will have two options at Thursday's meeting, to purchase the line for $3.65 million from CP, or to not exercise its option at that locked-in price.
McFadden said administration, led by CAO Don Shropshire, recommends the municipality not purchase the line.
"We've come to the end of this option and we have to make a decision," he said. "We'll have some discussion Thursday night and they (council) will provide us with some direction."
He said there has been interest in the line, but nothing has ever been formalized.
"There were, I believe, four groups looking at the asset. We've met with two," he said. "We have not been able to put a deal together, nothing that made sense to us."
McFadden said after March 2, it is not as if the rail line will suddenly vanish.
"I've talked to the guys at CP. On March 3, they'll still be there," he said. "They said they'd still be interested in selling if someone did come along. I've asked if the line is on a list for harvesting (salvaging) in 2015, and as of right now, it is not."
When CSX ran the line, there were several agri-businesses along it that used it extensively during harvest season, but not much at other times of the year.
If a fertilizer plant were to set up shop along the rail line, McFadden said it would be a "game changer." But such a plant is only in the early discussion phase.
Comments
comments