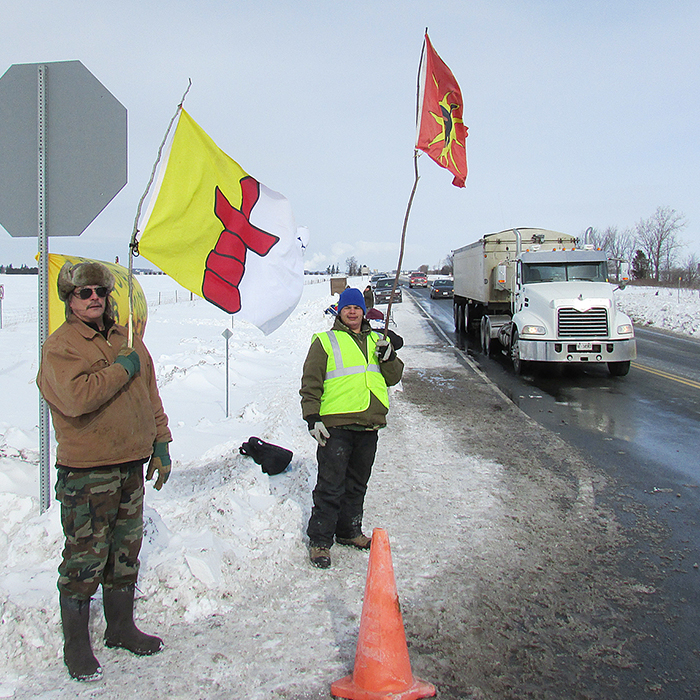 About a dozen native protestors braved today's bone chilling temperatures to raise awareness about the number of murdered or missing native women in Canada.
Titled #shutdowncanada, the demonstration is designed to put pressure on the federal government to call a public inquiry into the nearly 600 incidents.
Christine Whiteye said support from passing motorists has been strong.