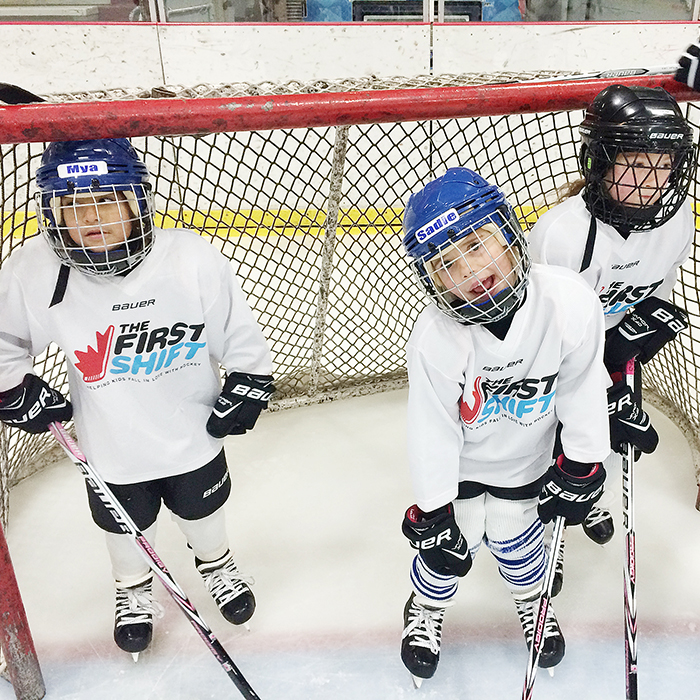 With less than a month to go in the First Shift program, it appears Kent Minor Hockey, Bauer Hockey and Hockey Canada have scored a hat trick.
The program, which began in the fall, allowed the parents of 45 kids to immerse their children in the hockey experience.
For $199, the kids received full hockey gear, from skates to pads to sticks, and 16 hours of on-ice instruction.
Chatham Mazda from Chatham Voice on Vimeo.
Derek Fitzmorris of Kent Minor Hockey, said with a month to go, there are still more than 40 kids on the ice each Monday night.
"For me, the feedback from the families is that they really appreciated the program. They're happy to have their kids in it to learn and to have fun," he said.
Amy Finn is a single mother with two 10-year-old boys, Dean and Bryce Bonner, in the program.
"I love it! It's affordable. There is no way, being a single mom, I could afford to put two kids through hockey, especially with a chance they wouldn't like it halfway through," she said. "Now, I know one has an interest, and the other, if I keep him in just learning how to skate, I think he's happy."
She described as the coaches as "fantastic."
Parent Chad St. Pierre, whose son Braden, 11, is in First Shift, agrees.
"The interest these guys give and how they are with the kids is amazing. No one is left unattended. They've done everything in their power to get these kids motivated, willing and able to skate," he said. "Now, every kid is out there participating and it looks like they are all enjoying it."
His son is at the top of the enjoyment list.
"I've never seen Braden more in tune or interested in anything in my life," St. Pierre said. "The excitement he has when Monday comes around, knowing he'll be on the ice that night, is phenomenal."
Finn said when the First Shift program finishes each Monday, the kids leave happy.
"You see the smiles coming off the ice after they get a workout for an hour," she said. "It is their highlight of the week."
With 11 on-ice instructors, the kids have plenty of hands-on guidance and support.
Fitzmorris said while the first phase the program focused on getting the kids skating, coaches have incorporated passing and shooting now, as they've added pucks to the mix.
"In the final weeks, maybe we'll introduce small games – three-on-three – to close out the program. They can get a sense and feel of what it's like to get in a game environment," he said. "It's about bringing them into hockey."
Braden St. Pierre is one of the converts. His father said he's already signed up for three-on-three that begins in the spring, and plans on playing minor hockey in the fall.
Fitzmorris said what comes next is figuring out how to keep some form of the program going in the future. He said without Bauer's help, outfitting players in new equipment is out of the question.
He said there is a need and a desire, as is evidenced by this year's program and the fact he has about 50 names on a waiting list.
"We have to investigate what we want to do. I don't know what the final version of the program will look like, but we definitely want to do something," Fitzmorris said. "We hope to put the program over the summer for the fall."