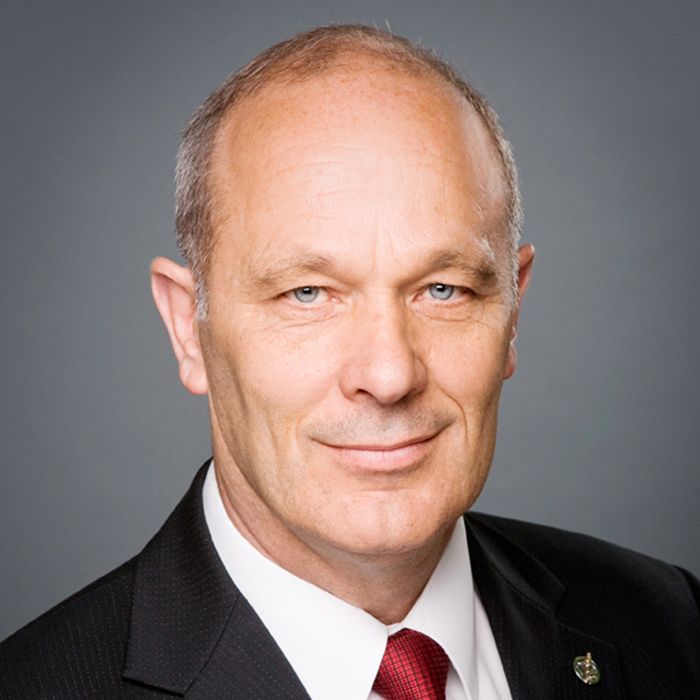 Before anyone in the community gets their knickers in a knot over the fact that once again a federal cabinet shuffle has left the Chatham-Kent area without someone holding a portfolio, perhaps it might be worthwhile to ask our sitting member if he's interested in the job.
In a wide-ranging interview a few weeks ago, we asked Chatham-Kent-Essex MP Dave Van Kesteren if he was interested in Julian Fantino's position, should it become open.
He said all the right things about Fantino (since Fantino hadn't yet been bounced from Veterans Affairs) but also said he wouldn't necessarily jump at a cabinet opportunity.
Chatham Mazda from Chatham Voice on Vimeo.
Van Kesteren noted the immense amount of work in a portfolio and said he would have to balance it with his commitment to family that he noted has already made sacrifices due to his presence in Ottawa.
For the past nine years, Van Kesteren has served the riding as a backbench member. Last year, he had a private member's bill approved. The legislation is officially titled "Bill C591, An Act to Amend the Canada Pension Plan and Old Age Security Act, Pensions and Benefits." Its aim is to deny those convicted of killing their spouse or parents the right to collect government survivor's benefits.
Van Kesteren remains committed to family first. It's clear he isn't in Parliament to boost his ego. The same can't be said for many other politicians.
The closest Chatham has come to having a federal cabinet minister was when Chatham native Judy LaMarsh was a member of Lester Pearson's Liberals in the 1960s. Even then, she represented Niagara Falls.
Rex Crawford had an opportunity in the 1990s but spoke his mind on gun control, thereby breaking ranks with Prime Minister Jean Chretien and losing any chance.
The loss of long-time members of government such as John Baird and Jim Flaherty may encourage Prime Minister Stephen Harper to include more of the rank and file in his circle of trust.
It would be a wise move if he hopes to keep his majority in this year's federal election.