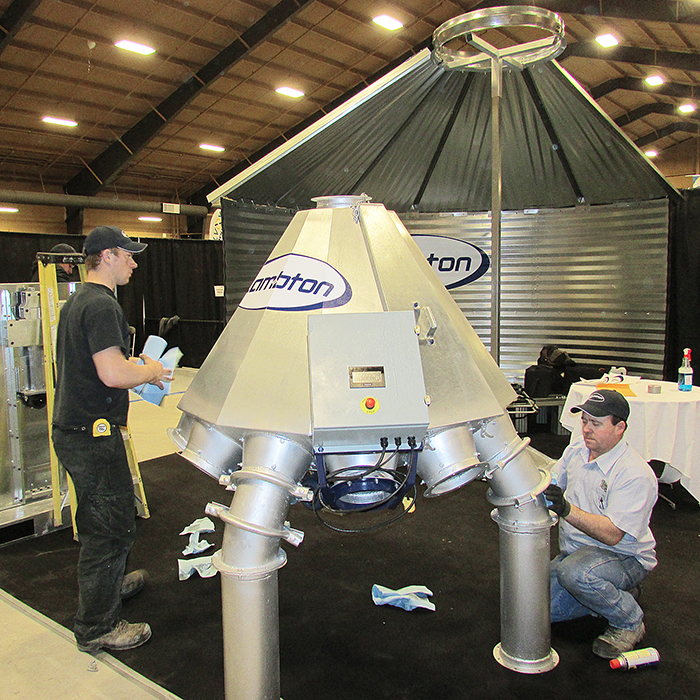 Preparations are well underway today for the second annual Chatham-Kent Farm Show which will be held Wednesday and Thursday at the John D. Bradley Convention Centre.
Show organizer Stuart Galloway said the show has 120 exhibitors, up from 100 last year. The show expanded its available floor area twice and still had a waiting list.
The event features exhibitors and nearly a dozen guest speakers discussing agriculture techniques, innovations and business.
A spokesman for the organizers said visitors to last year's show were impressed with the facility.
Comments
comments