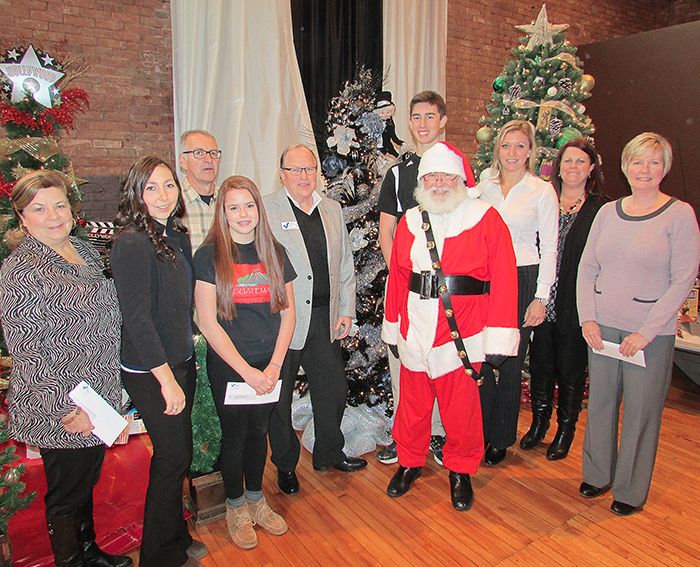 During the season of giving, Victory Ford personnel doled out six cheques, totalling nearly $39,000, Thursday to local community groups.
Christmas in Muskoka, Habitat for Humanity Chatham-Kent, the Chatham Ball Hawks, YMCA's Project Guatemala, the Mitchell's Bay Area Association, and the Chatham-Kent Girls' Hockey League all benefitted.
Don "Sparky" Leonard of Victory Ford said the money came from the Ford Drive One 4 UR Community and Lincoln Driven to Give fundraising programs. He estimates for the year, Ford and Lincoln have donated more than $65,000 through the programs to a dozen community groups.
"I feel like Santa," Leonard said after handing out the six cheques Thursday. "We really believe that we need to be a part of the community; a part of the community fabric, and help build a better community. There are so many things you can do that leave a big impact."