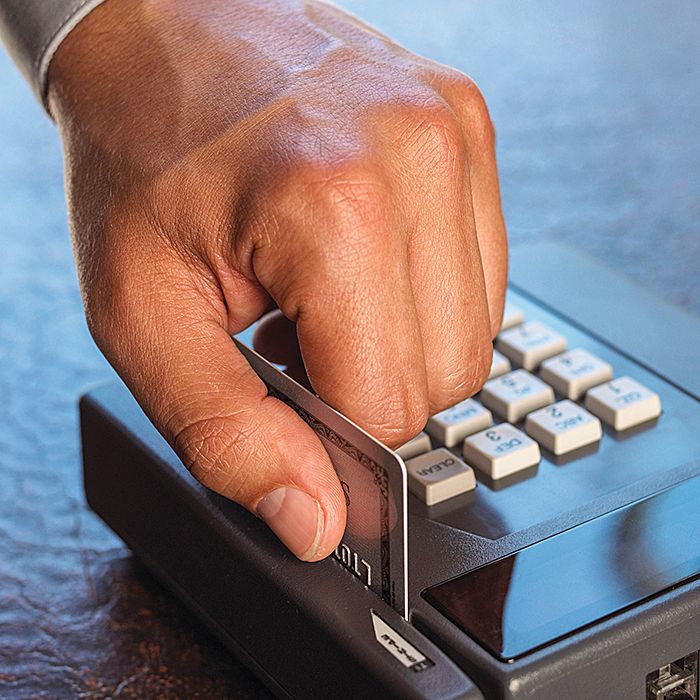 Just as I was tuning into 60 Minutes Sunday night to watch a story on credit card fraud, a buddy called me to say his card had been compromised.
It wasn't as if someone tried to spend $25,000 on a car or anything. Instead, they started small, with a one-Euro payment. Once that went through, the thieves then put in a transaction for about $168.
My friend pays close attention to his credit card bill, so he saw something was out of whack and called the company. It turns out the transactions took place in Iran of all places.
Needless to say, he cancelled the card.
Chatham Mazda from Chatham Voice on Vimeo.
But that's often how the credit card thieves work. They'll run small transactions through, hoping you won't see them. And they'll do it for months – basically until the card gets cancelled.
If they do it on a large scale, it certainly adds up. That's why organized crime, mostly in Eastern Europe, is involved.
And make no mistake, credit card fraud is huge business. According to the 60 Minutes report, 97% of major U.S. companies have been hacked over the years. Home Depot and Target were the recent big-name victims, with thousands of people's credit card information getting stolen.
Target's violation was incredibly devious. Hackers got into the system and sent malware out to the cash registers at various Target stores, which stole credit card info at the point of purchase.
How big a business is credit card fraud? There are websites set up around the world where people can buy or sell stolen credit card info. There are even money-back guarantees. That's right, if a fraudster buys stolen information and it doesn't work, the fraudster gets his or her money back.
Gift cards and electronics are the biggest items fraudsters purchase with your stolen cards, as the gift cards are just like money, while the electronic devices are easily hocked or fenced.
To check out the 60 Minutes story, visit www.cbs.com/shows/60_minutes/
Meanwhile, the Chatham-Kent police remind people when they shop online to never do so over public or unsecure Wi-Fi, make purchases from well-known and credible retailers, ensure the website is verified as secure, and monitor your bank and credit card accounts. If you see anything out of whack, call your bank immediately.
 Pimp her ride
In all my years of owning vehicles, I have never taken one to a detailer … until last week.
After Lionel, The Car Man, was done with my wife's Dodge Journey, we were amazed.
The five-year-old ride is our main travelling mobile. Family trips are done in that crossover. Our daughter has spent many hours in the back seat. She's a lover of all things chocolate, and that means chocolate milk has been spilled over the years here and there on the seats.
Despite our best efforts, some of those stains wouldn't come out…until Lionel got involved, that is.
When Mary got her vehicle back, we couldn't believe how clean it was, inside and out. It looked showroom quality.
No detail was overlooked. The windows were grime-free inside and out. Not a speck of dust or dirt could be found anywhere inside and out.
The tires looked brand new. Ditto for the rims.
And you'd never know that any chocolate milk or pop or anything else was ever spilled in that car.
I have to say, a trip to the detailer's is a great idea for any family vehicle.
As for my truck, it's still pretty clean inside. Besides, a truck is best when it looks like it gets used properly, right?
Comments
comments