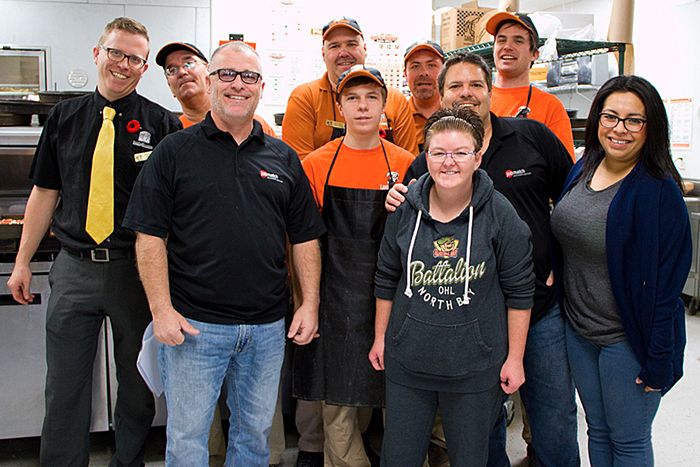 More than 40 businesses and individuals took part in Community Living Wallaceburg's (CLW) fundraiser launch recently.
On Nov. 5, CLW delivered pizzas to the participants, showcasing the agency's employment support program.
Nearly 200 large pizzas, Crazy Bread and beverages from Little Caesars were delivered or picked up from the chain's Wallaceburg location.
Proceeds from The Great Pizza Eat In will enhance services and supports provided to more than 400 people with intellectual or related disabilities and their families across Chatham-Kent.
The fundraiser was an extension of an existing relationship between Little Caesars and Jobmatch, CLW's employment support program. Little Caesars currently employs five people hired through Jobmatch to work at its Wallaceburg and Corunna locations.