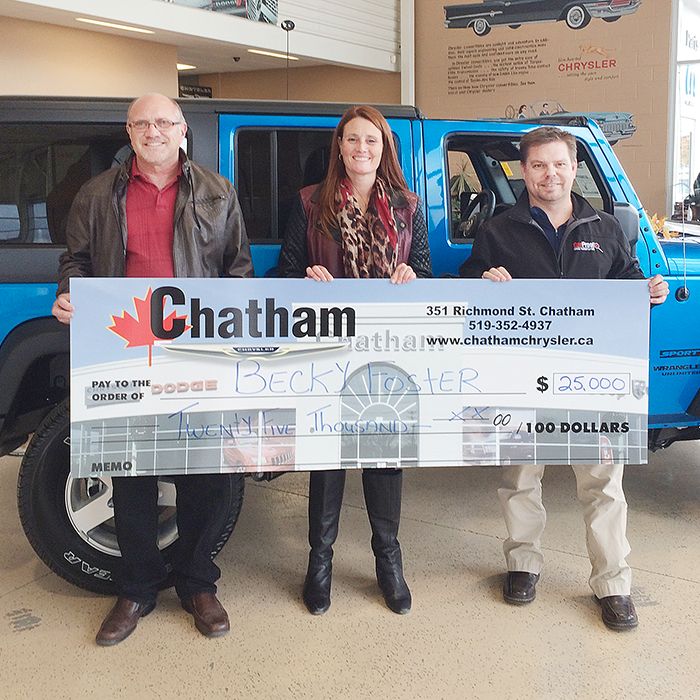 A Chatham-Kent resident won $25,000 in Chatham Chrysler's Truck Dynasty contest this month.
The contest involved bringing a mailed ballot to the dealership and linking it with a winning number.
From left, Chatham Chrysler sales rep Ken Cryderman, Becky Foster representing the winner, and Matt Herder, new car sales manager at the dealership.
The funds were used toward the purchase of a new Ram Truck.