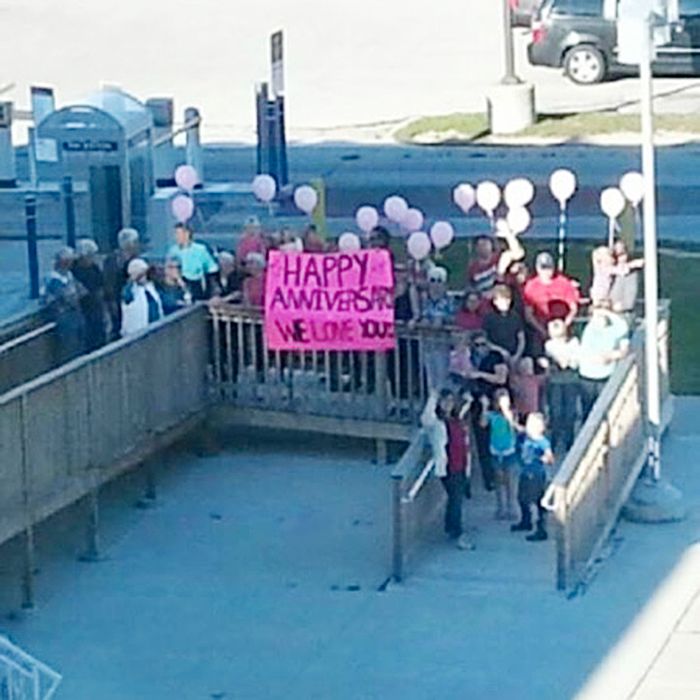 Doug and Janice Gardiner celebrated their 25th wedding anniversary this week in a rather non-traditional way.
Janice is in palliative care at the Chatham campus of the Chatham-Kent Health Alliance, so her family brought the party to her with a spontaneous celebration below her window.
The Blenheim couple has two daughters, Jennifer and Jessica.