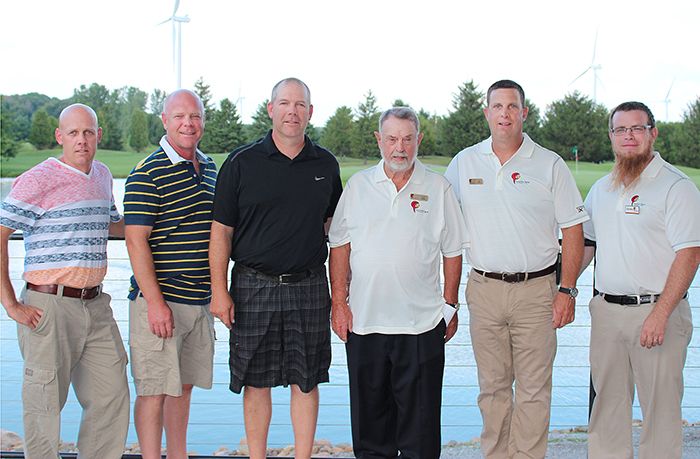 A new local seed corn production company is putting down roots in Chatham-Kent.
Well, it's essentially extending the root structures of families that have been farming here for generations.
C&L Seed Production Inc. plans to be in operation in time for the fall harvest, according to one of the company overseers, Chris White.
LEADWAVE Technologies from Chatham Voice on Vimeo.
The company will be owned and operated by two local farming families, the Giffins – Lyle and Lee – and the Stewarts – Chris, Craig and Dale of Jon Ern Farms.
White said ground would break on Communication Road between Talbot Trail and Shrewsbury in September.
"It will be a new facility, with a new warehouse and top-of-the-line dryer and handling equipment," he said. "We're very excited for the challenge and the opportunity."
White said the two families have deep ties to agriculture in Chatham-Kent.
"The people involved here have been involved in agriculture in Chatham-Kent their entire lives; multi-generations to be exact," he said. "We want to continue to build an investment in local agriculture, permanent and long-term."
White said the group's belief is growing seed corn in Ontario is quite viable, thanks to excellent growing conditions.
C&L will focus on processing smaller lots of corn as well.
"There is a market opportunity here. There are very few new seed corn facilities set up to process smaller-size lots," White said. "The mentality of a lot of the contract dryers in the (United) States is to build as big as they can. But there is still a huge demand for people who don't need great, big lots."
With the goal to be in production for the 2015 harvest, White said the "first step in the chain" is planting next spring. C&L is still finalizing its participating lots for the first year.
"We won't be limited to any one particular buyer or seller. I expect next year, we'll start smaller than full capacity to make sure everything's running OK," he said.
Comments
comments