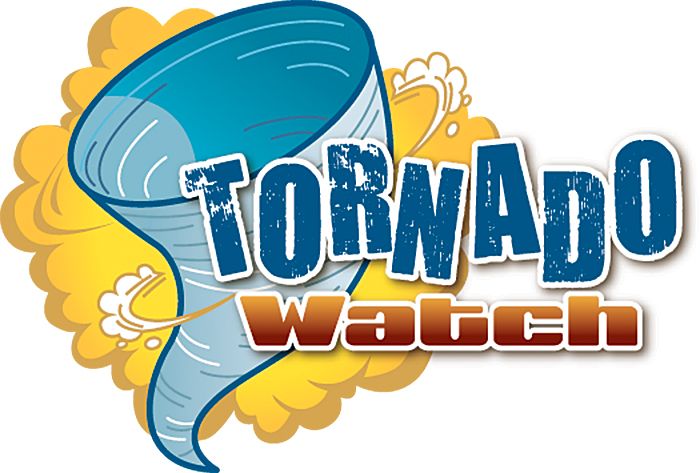 If a tornado blows through Chatham-Kent, residents are on their own to receive advance notice.
Al DeVillaer, the municipality's emergency management co-ordinator, said there haven't been any tornado sirens in Chatham-Kent in many years, as the province removed them.
The municipality doesn't do any robocalls to residents warning of the possible development of a tornado in their area.
"There is no robocall system here. We've looked into that. Some municipalities have it, but they are usually smaller," DeVillaer said.
Joseph Grootenboer | Riverbell Market Garden from Foster Visuals on Vimeo.
He added that such call systems are typically based through one service provider, such as with Bell. But with the divergence of providers, it would be no simple matter to attempt to include every resident of Chatham-Kent on the call list.
In late July, a number of Dresden residents received robocalls for a tornado warning. According to an article in the Sydenham Current, the Sarnia Police Service said it sent an Environment Canada tornado warning for East Lambton to more than 44,000 phone subscribers, using a new system called MyCNN (Community Notification Network).
A Sarnia police IT specialist thinks the Dresden phone numbers were likely just lumped into a list extracted from the White Pages.
Getting the information on pending severe weather out to the public in a timely manner isn't easy, DeVillaer said.
"Public notification is always an issue. A lot of times, I will try to use radio stations and social media to get things out right away," he said.
But DeVillaer suggests not waiting for him to "interpret the information," and instead keep a close eye on the sky, especially through the Internet.
"Be aware of the weather. Subscribe to Environment Canada or Emergency Management Ontario websites. You can subscribe to receive different warnings," he said. "There is also a subscription through the C-K website, but those warnings are largely for health emergencies and water emergencies – a lot to do with the health unit."
DeVillaer said in recent years, Chatham-Kent has been fortunate in terms of avoiding the worst of the inclement weather. Tornadoes have hit Leamington, Goderich and Grand Bend, but not here. Ditto for the deluge of rain that immersed Detroit and Windsor.
"It's not just the tornadoes, but severe weather too. Look what happened in Detroit. There was significant rainfall. They were in a state of emergency. The highways were closed," he said. "No one could go anywhere because they (highways) were all under water or blocked by mudslides."
DeVillaer reminds people to be prepared for the results of such weather instances. Keep some cash on hand, make sure you have at least a half a tank of fuel in your vehicle, and have enough water and food for at least three days worth of meals.
"Have a 72-hour kit with food, medicine, a little cash and a spare tank of propane for the barbecue. All this is on our website," he said.
Still, DeVillaer said that might not be enough.
"What I find is these emergencies are now lasting more than three days; they're lasting a week. Look at the ice storm around Christmas last year in Toronto," he said.
Comments
comments