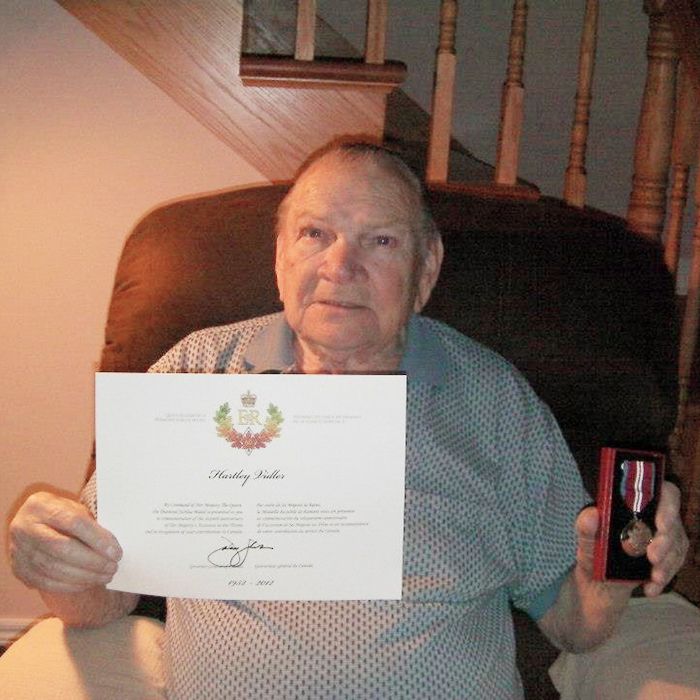 Hartley Vidler, credited with helping to shape what Erieau is today, has died at the age of 83.
He passed away at his home July 27.
The entrepreneur, who owned Erieau Packers and the Erieau Marina, is being remembered as a pioneer of the fishing village and for his strong commitment to the community.
"He's a hero; he's the kind of person Erieau is going to miss," said South Kent Coun. Frank Vercouteren, who first met Vidler 40 years ago.
"When I started my real estate business, I was in Erieau quite a bit and I got a lot of information from him," recalled Vercouteren. "He was quite a go-getter and he really supported Erieau the best way he could."
LEADWAVE Technologies from Chatham Voice on Vimeo.
Vidler's efforts to help buy approximately 90 acres of land in Erieau from the Chesapeake and Ohio Railway in the 1970s are well documented.
In fact, the move is the subject of the book, "How Three Men Saved Erieau," written by Port Stanley-based historians Nancy and Frank Prothero.
"Hartley and his partners at the time managed to convince the railway and government authorities to allow the community to continue to evolve as a village, and that the prime property that was the coal yards and the boulevard could be used ultimately for community purposes as opposed to others that would not have been as conducive to the community that we know today," said South Kent Coun. Art Stirling. "Erieau is a vibrant, attractive tourist community and a full-time home to a number of individuals. In particular, over the last 10 years, we've really seen Erieau come into its own as it continues to evolve. That's a very significant contribution."
While Stirling didn't know Hartley well, he had tremendous respect for him.
"Erieau exists today in large part due to Hartley and others, but Hartley was the embodiment of that spirit," added Stirling.
Vidler was also a municipal council member from 1970-1975, a Cub and Sea Scout Master, a Sertoma Club president, and served as an Erieau fireman and with the Coast Guard Auxiliary.
The visitation for Hartley Vidler is at the McKinlay Funeral Home in Blenheim on Wednesday from 2 p.m. to 4 p.m. and 7 p.m. to 9 p.m. The funeral service will be held at the funeral home on Thursday, at 11 a.m.