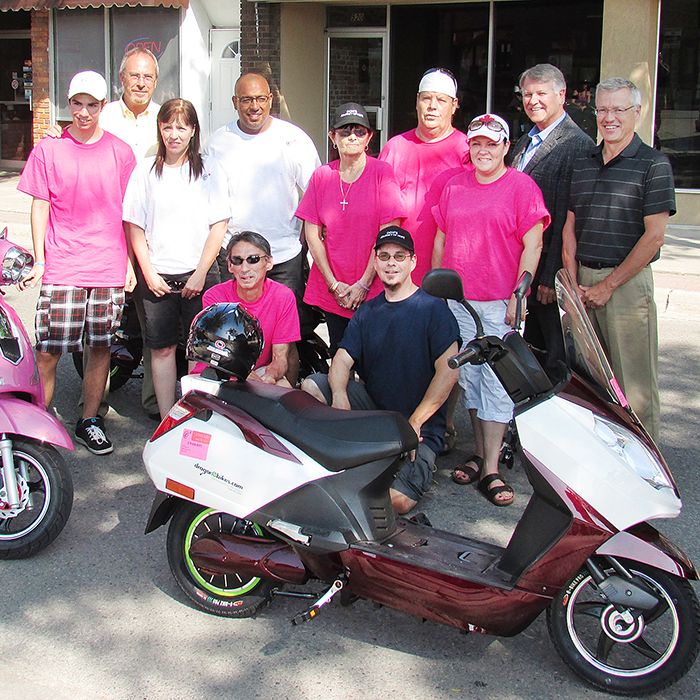 Wallaceburg's Don Wells is making his way through the Kawartha Lakes region on his final Journey of hope to raise awareness and funds for breast and prostate cancer.
Wells left Wallaceburg with a caravan of electric scooters Saturday June 28 and reached Kingston last weekend. He's heading northwest toward Owen Sound.
Despite some severe rain and heat, Wells said spirits among his group remain high.
Comments
comments