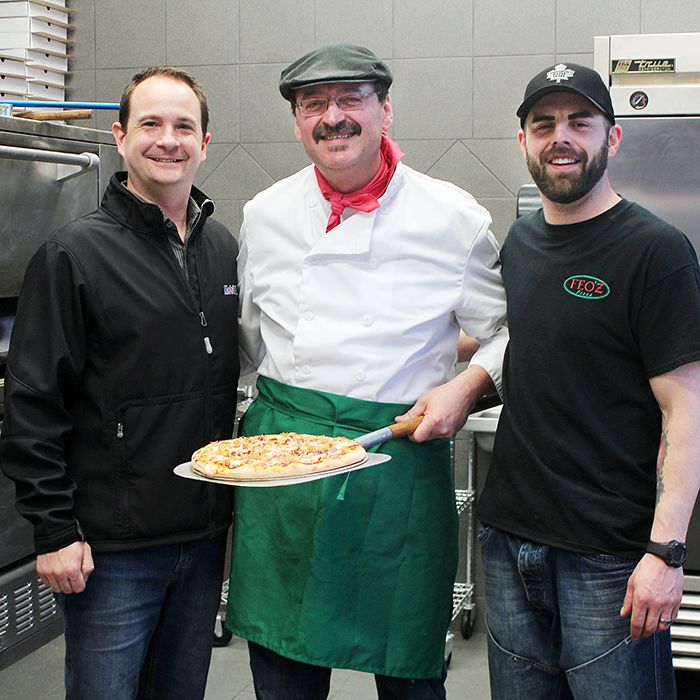 Jason Cooper, left, stopped by Feo'z Pizza recently to collect the first of his weekly free medium pizzas for a year. With him are Feo and Zeddy of Feo'z.
Feo'z Pizza held its grand opening by entering the names of the first 100 customers into a draw. Cooper was the lucky one to win a free medium pizza every week for a year.
Feo'z is a family-run business, located on McNaughton Avenue West in Chatham.