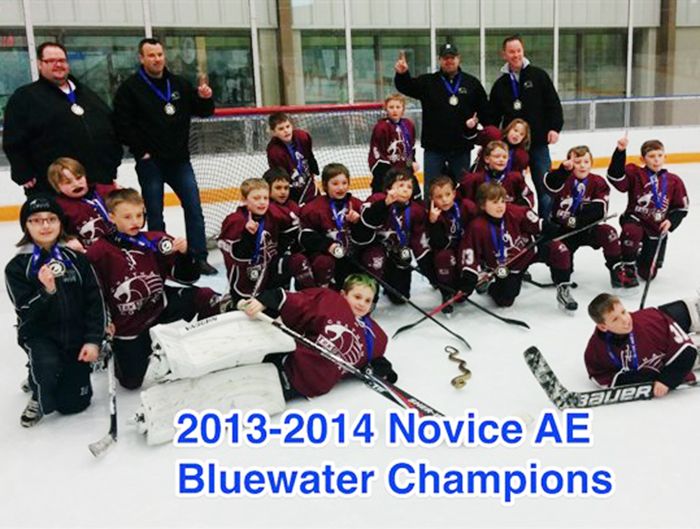 The Chatham Novice AE Cobras needed nail-biting overtime, but they were not to be denied in their quest for the Bluewater championship.
Playing Windsor, Chatham fell behind 1-0 in the deciding game, but rallied to tie.
The Cobras took a 2-1 lead heading into the third period, but with just a few minutes remaining, Windsor deadlocked the match again.
That led to overtime. Some solid back and forth play saw the Cobras ring one off the goalpost before Cobra netminder Tyler Harper turn aside a breakaway attempt.
Finally, with two minutes left in the extra frame, Brayden Tremblay slipped one past Windsor's goalie to nail down the championship for Chatham.
Comments
comments