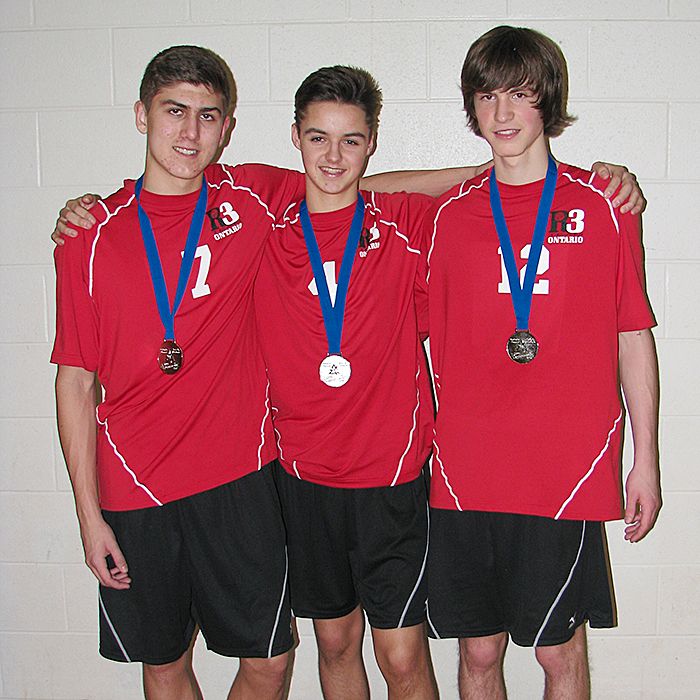 From left, Pierce Johnson, Dawson Gehl and Trevor Everitt, members of the U-16 Chatham Ballhawks, won silver as part of the Region 3 West team that took part in the recent Ontario Winter Games.
Three members of the Chatham Ballhawks U-16 boys' volleyball team helped Region 3 West win silver recently at the Ontario Winter Games.
The games took place in Midland Feb. 27-March 2.
Trevor Everitt, Dawson Gehl, and Pierce Johnson played for the Region 3 squad, which had a hot hand until it fell to a Region 5 squad in the gold medal game.