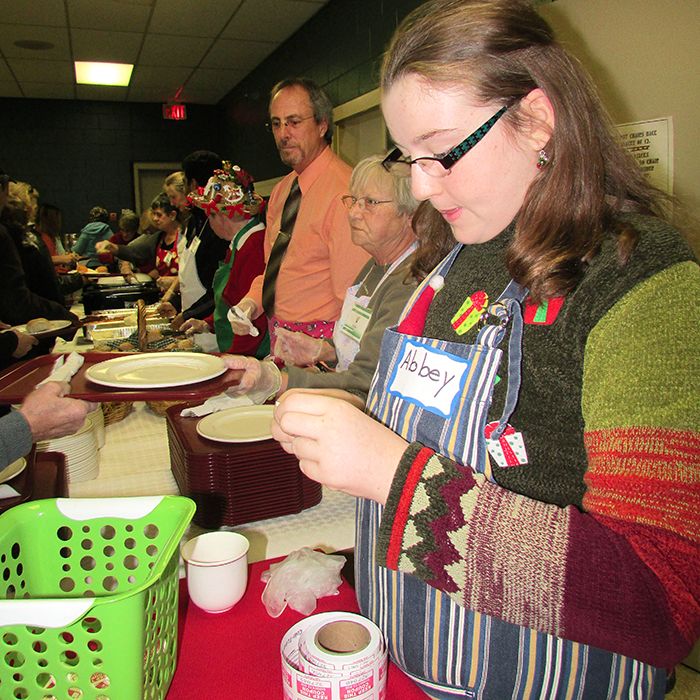 The Interfaith Caring Kitchen at St. Ursula's Church held its third annual Christmas meal recently for people in need in the community.
The organizers serve full-course meals to guests twice a month and are sponsored by St. Ursula and St. Joseph Parish and the Chatham-Kent Muslim Association.
Teksavvy Solutions stepped up this year, preparing and serving the turkeys, along with Chatham Mayor Randy Hope, and the Grade 5-6 class at George P. Vanier School made gift bags for each guest.
Interfaith organizers Mike Gavin of St. Ursula and Hasson Ekhdar of the C-K Muslim Association said more than 80 volunteers have served more than 6,000 people since the Kitchen opened. Santa and his elf also made an appearance thanks to Norm Lachapelle and Phil Gavin.