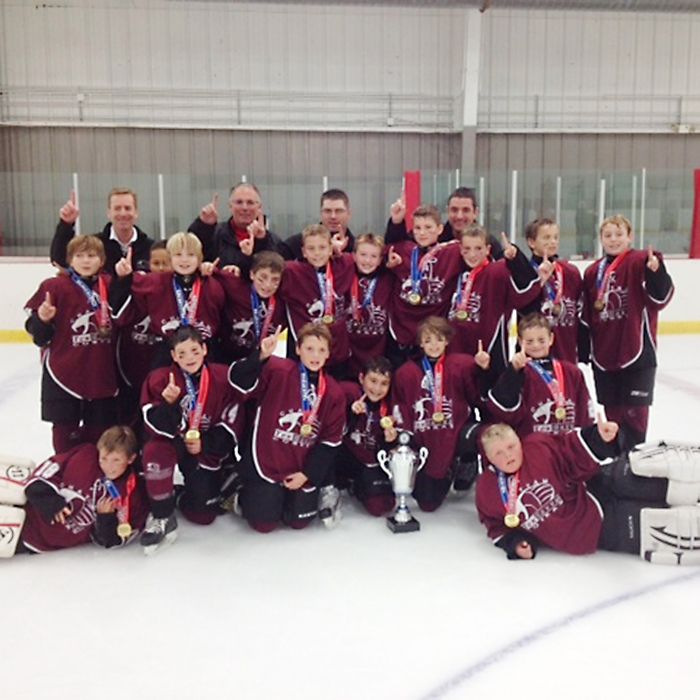 The Peewee AE TekSavvy Cobras won the Rock n' Roll Cup Championship in Cleveland Ohio Oct. 28.
The Cobras went 3-1 in round robin play before dropping the Topdog Bulldogs 3-0 in the finals.
Jarrod Carr had the shutout in net, with goals supplied by Brilee Gebal, Ethan Denure and Dylan Holly.
The Cobras' first game of the tournament was the team's lone loss, 4-3 to the same Bulldog squad they bested in the final. Curtis Devos, Gebal and Matt Stephenson scored.
The Midwest Blackbirds fell to the Cobras 4-1 in a rough and tumble game two.
Holly, Jordan Dixon, Sam George and Gebal scored. Cameron Lynds was in net for the win.
The Cobras bit the Kent Cyclones repeatedly in game three, a 7-0 domination.
Cameron Duquette and Devyn Doucet each scored twice with Holly, Denure and Ryan Kelly adding a goal apiece, while Stephenson and Brayden Bright had two assists each.
An 8-1 win in game four over the Geauga Maple Leafs ensured the Cobras spot in the championship game. Denure had a hat trick, Stephenson added a pair, while singles went to Doucet, Devos and Gebal.  Stephenson and Doucet each had two assists.
Denure earned tournament MVP honours.
Comments
comments