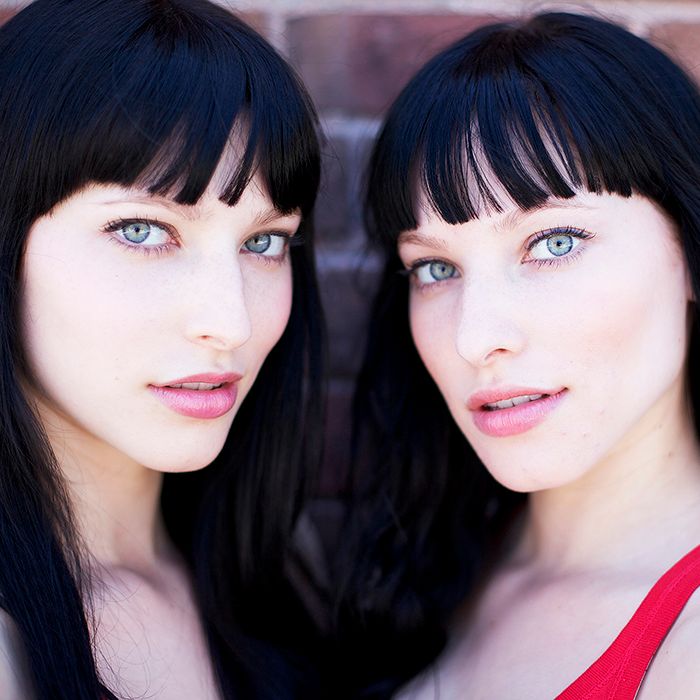 Twin sisters Karissa and Katie Strain got their first taste of showbiz at the age of 13 and haven't stopped since.
The Chatham sisters' first roles were as body doubles to Mary-Kate and Ashley Olsen in "New York Minute."
More than a decade later, the Strains have a number of roles under their belt, the latest being the recent adaptation of horror classic "Carrie" with lead actresses Chloe Moretz and Julianne Moore.
Playing the roles of mean twins Nicki and Lizzy didn't come naturally.
"It was a fun role to try and we had a great bunch of people to work with," said Katie.
Grateful for the amount of screen time they received in the finished film, 24 year-old Katie says this movie has definitely been one of the highlights of their career.
"It was a wonderful experience, considering the types of names we got to work with," explained Katie.
Working as servers in Toronto, the sisters took time off to film in the city last summer.
"It was nice to be able to take three months off and do what we wanted to do," she added.
The move to Toronto came after high school, with the decision to continue pursuing acting. The two had the invaluable support of their family.
"They said, 'If you want to give this a try, then OK.' They have always been extremely supportive and proud," said Katie.
"When we lived at home, our dad would drive us five or six hours for a five-minute audition and without complaint," Katie added.
She said her family has also made sure she and her sister have stayed grounded.
One of the biggest changes Katie has noticed is that she is much more thick-skinned than she was when she first started.
"You walk in, you do the best job you can and you leave it at that," said Katie, noting each production is looking for something specific.
The reality of being an actress is very different from the popular misconception of a glamorous life, Katie said.
"It's long hours, late nights and everyone is working together," she said. "We are all there to do our job."
In an industry where work opportunities ebb and flow, Katie said there is always the hope roles in films such as Carrie will lead to more projects.
"We love television work and theatre, but film is what we would both like to pursue mostly," said Katie.
"We have to wait and see what happens – it's about the right place at the right time. You never really know," she added.
In the meantime, the sisters look to develop their independent careers in the business, branching away from just twin work.
"We're kind of getting to that point now and as much as I love working with my sister and twin work, we're each trying to make a name individually," said Katie.
Optimizing their opportunity for roles, the two now have different agents and hair colours.
"We want to make sure we're taken seriously and professionally and have all the opportunities we want to experience together and separately," she added
As the old saying goes, there's no business like show business.
"Being able to go to a film and see yourself on the big screen, no matter how small or big a part, is pretty amazing," said Katie.