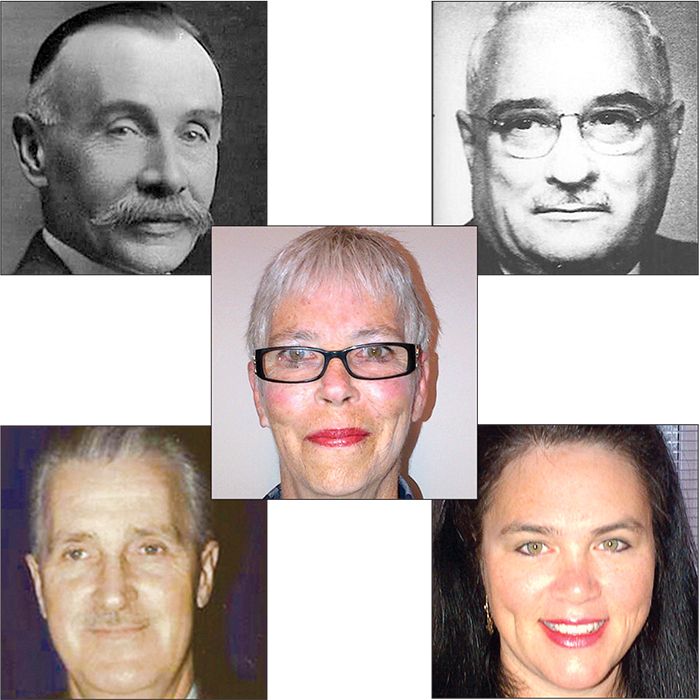 Jane Parry retired Aug. 31, having never worked a day in her life.
Parry, who was the corporate library technician at Union Gas, closed her career having "never been employed.
I absolutely loved my time at Union Gas and I firmly believe that if you love your job, you really aren't working," she said in an interview recently.
Parry's job, which included keeping corporate archives, was more than appropriate, as she traces her lineage literally back to the founding of the company.
Her great-grandfather Denis Alexandre "D.A" Coste and his brother Eugene founded Union Gas.
The brothers, hailed as pioneers of modern energy, had struck oil in Gosfield Township in the 1880s and a few years later developed the famed Tilbury field that became the premier natural gas site in Eastern Canada.
The Coste brothers' firm, Volcanic Oil and Gas Company, was the majority owner when Union Gas was formed in a merger with United Fuel and Ridgetown Fuel.
Her grandfather R.L. Bevan retired as chief engineer of Union Gas in 1948 after 37 years in the energy business.
The family line continued with her father, Keith Crummer. A 40-year veteran of the firm, Crummer retired in 1976 as the company's head of advertising and sales promotion.
Her daughter Dr. Andrea Belanger, now a St. Clair College professor, spent three years in the company's summer intern program, marking five generations of the family that worked at Union Gas.
For someone with natural gas as part of her bloodline, Parry ironically never intended to work at Union Gas.
"I married a farmer (Jack Parry) and raised four children," she said. "When they had grown up, I looked around for something to do."
"I went to Union Gas, took the typing test and was hired the next day," Parry said.
She worked in the casual pool until 1990 when she accepted the position as the corporate library technician, a post she held for the next 23 years.
"The last 10 years were the most exciting and happy in my working career," she said. "The 100th anniversary of the company (in 2011) was incredible."
Parry was instrumental in production of centennial material, including a coffee-table book, "Union Gas 100 Years of Energy and Union Gas The Next 25," produced as companion for Win Miller's "The First 75 Years," as well as the digitizing of the firm's archives.
She credited Carol Foster with allocating the resources for scanning photos and other documents.
"Without Carol, we wouldn't have the material preserved in the way we do."
Parry said although her family has a deep and longstanding connection to Union Gas, many others in the community share that connection.
"If there's one thing that sticks out in my mind, it's that sense of family which went along with Union Gas. Chatham was smaller then and it seemed everyone knew everyone. We children grew up together, much like Union Gas and Chatham grew."
Parry and her sister Diane had fond memories of visiting their father's office in what was Union Gas' corporate headquarters at the corner of Fifth and Llewellyn streets in downtown Chatham.
"We got to sit in my father's swivel chair, swing around and play with the phones," she said. "When you're four or five, that's a big deal."
Parry said Union Gas' involvement in the community was and continues to be widespread.
"Every year Union Gas had a float in the Christmas parade and people looked forward to what it was going to be like," she said.
Downtown Chatham store displays often featured Union Gas products, with artwork designed by Parry's father and Lyle McCormick.
She points with pride to Union Gas' annual contribution to the United Way and other charitable initiatives.
Parry said the "family" feel to Union Gas goes back to the beginning as the Coste brothers both married sisters.
"There have been and still are a number of families who have numerous members working at Union Gas. I think it speaks something for the company's culture that employees encourage family members to seek employment there."
To help commemorate her retirement, Union Gas dedicated its collection of artifacts in Parry's name.
She said the future of Union Gas is in good hands with the appointment last year of Steve Baker as president.
"Steve is a Chatham guy and we were all very happy to learn of his appointment," she said. "It fits very well with the company's profile. It's just the best."
The sentiment is reciprocated in Baker's comments on Parry's retirement.
"Union Gas has deep roots in the Chatham-Kent community and Jane Parry's family has been a part of our rich history since the company began.  On behalf of Jane's Union Gas family, we wish her all the best in her retirement. She will be missed."