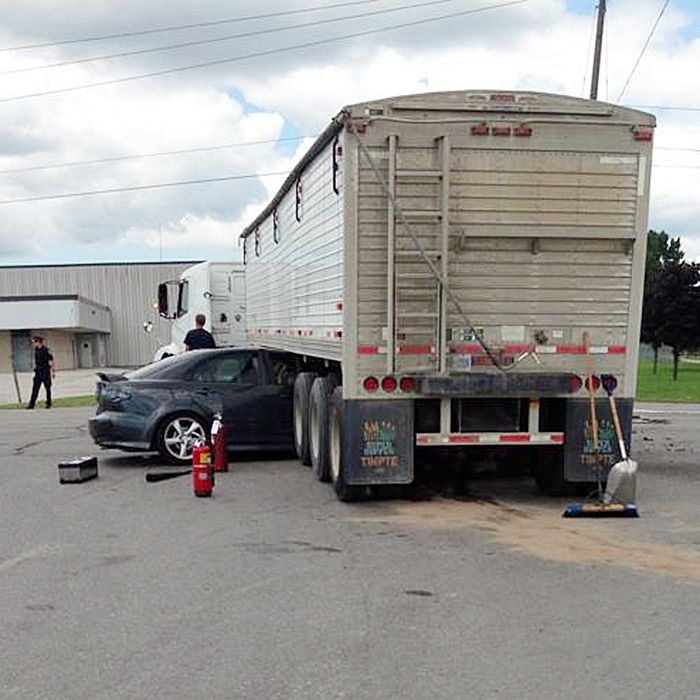 One man is in hospital after his car was crumpled under a tractor-trailer this afternoon on Richmond Street in Chatham.
According to a witness at the scene, a tractor-trailer was making a left turn on to Richmond Street from a driveway when it was struck by a black Mazda heading east on Richmond.
The car was lodged halfway under the truck and the driver was pulled from the vehicle by emergency crews. He was taken to hospital with non-life-threatening injuries.