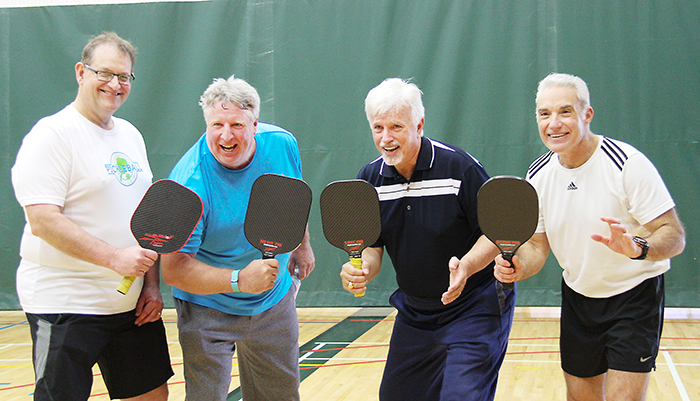 The Chatham-Kent Pickleball Club is hosting two pickleball clinics in July with Sid and Carolyn Stevens of Saugeen Shores and Arizona.
Coming up July 2 at Thames Campus HealthPlex from 11 am – 2 pm is a Pickleball Foundations Clinic for intermediate players to cover advanced strategies and skills, supervised play and coaching tips by Sid and Carolyn.
On July 3 at Doug Allin courts on Faubert Drive, Chatham is a Pickleball Partnership Clinic for teams who want to improve their playing skills with a partner for competitive players, and those who want to compete at a higher level. It's suggested to sign up with a favourite partner for this clinic.
The clinics are open to everyone and the cost for each is $34 per person.
2017-18 C-K Pickleball Club members will receive a 30% discount for these clinics ($23.80) per person.
To learn more about these clinics or to register or to join the C-K Pickleball Club visit www.ckpickleball.ca or email info@ckpickleball.ca or call 226-626-1956 for more information.
Outdoor drop-in play begins July 2 with six sessions per week at Doug Allin Courts. See the club pickleball calendar on the website under Events.
The Chatham-Kent Pickleball Club offers lessons, league play, tournaments and clinics year-round and play indoors at Thames Campus HealthPlex; outdoors at Doug Allin Courts on Faubert Drive. New players are always welcome!
Comments
comments