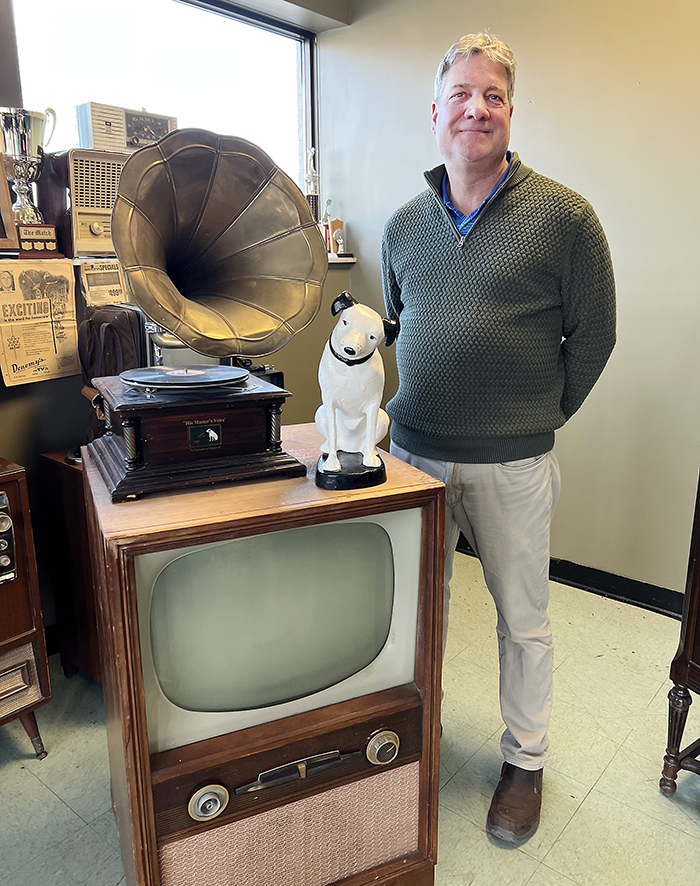 By Pam Wright
Local Journalism Initiative Reporter
Although technology is light years from what it was in 1948, the values of old-fashioned service from the era remain the same.
That's the word from Chris Denomy, third-generation owner of Denomy's Audio Video Unlimited in Chatham.
Founded by his grandfather Francis after he returned from the Second World War, the store has been a mainstay of the community for 75 years.
"My grandpa was a radio servicing technician in the war," the younger Denomy said. "That's what he did, and he brought that skill home with him."
Francis started the original shop on St. Clair Street, first selling radios and then televisions. It was – and remains – a multi-faceted business that includes sales with a focus on good customer service.
"Grandpa definitely stressed the little things," Chris said, noting it's a tradition the Denomy family upholds to this day.
Francis' son Jude joined his father at the store, and the two worked alongside each other for 40 years. Chris joined the father and grandfather in the business full time at age 19 after finishing school. His brother Bryon, who he calls his "right-hand man," is also part of the business.
Going the extra mile pays dividends, Chris noted, adding his business helps customers solve problems.
"We do installations and we guarantee our pricing will match bigger stores, apples to apples. Some people think a small independent store can't compete with big, box stores," Chris said."We absolutely can. We enjoy our clientele, and the little things are priceless."
He said that while he knows his store can't get all the local business, they'd like to have the chance.
"It's great to support small mom and pop shops as they are few and far between," Chris said "We want to keep the tradition alive and my goal is to keep the store going for 100 years.
"We offer peace of mind."