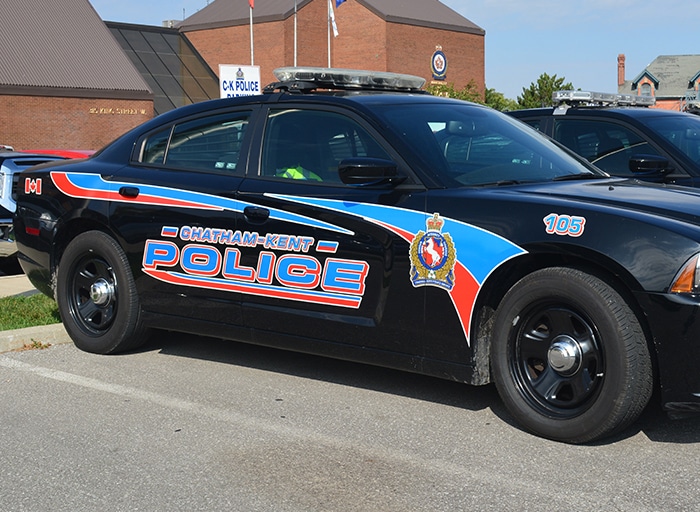 Drug charges
A call about suspicious activity Monday morning led to drug possession charges against a local man.
Chatham-Kent police say they got the call about 8:20 a.m. Monday to a King Street West address over a report of suspicious activity.
They arrived and spotted two men on the property.
Police then realized that one of these men was wanted on an outstanding warrant for failing to attend court.
A search of the man revealed he was in possession of fentanyl and methamphetamines.
A 32-year-old Chatham-Kent man faces two counts of possession of a controlled substance.
He just didn't listen 
Eight days after being released from court with specific conditions, Chatham-Kent police say a Blenheim man violated those conditions.
The man was released on Dec. 4, with a court order to not contact a specific woman.
But on Dec. 12, police say the man called the woman, violating those conditions.
Police arrested a 26-year-old Blenheim man and charged him with failing to comply.
Not supposed to be there
On Monday morning shortly before 9:30 a.m., police responded to a call at a residence on Thomas Avenue in Wallaceburg for a domestic disturbance.
When police arrived, they found a man inside the woman's residence. Through investigation, police learned that the man was bound by a probation order to not be in contact with the woman. He was ordered to not attend her home, work place, or anywhere she might be.
As a result, a 29-year-old Wallaceburg man was arrested and charged with failing to comply with his release order, and two counts of breaching a probation order.
Drunk in public
Police were called due to a disturbance on Centre Street in Chatham at 12:40 p.m. Monday.
When police arrived, they found a 74-year-old man yelling and being aggressive. Officers believed him to be intoxicated and deemed him unable to care for himself.
The 74-year-old Raleigh Township man was arrested and brought to police headquarters where he was held until sober.