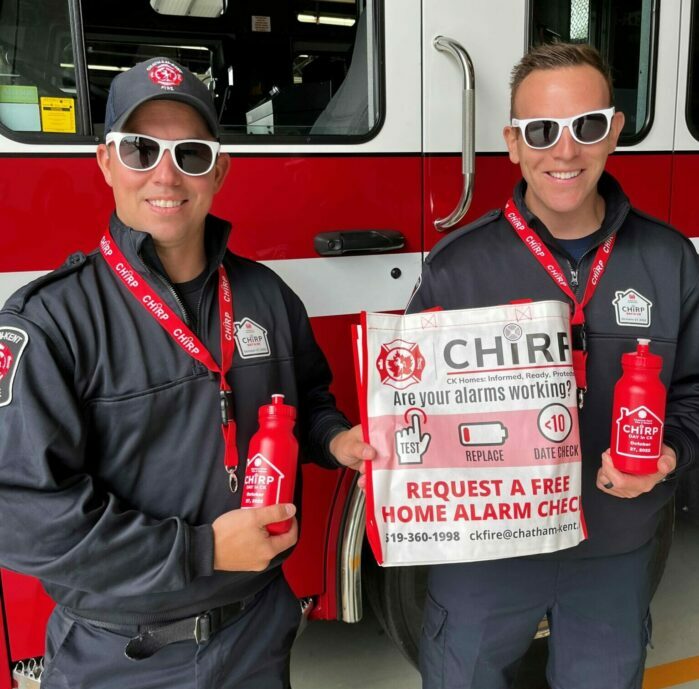 Thursday is CHiRP Day in Chatham-Kent, and firefighters will be out in force seeking to improve home safety.
Along with various community partners C-K firefighters from all 19 fire stations will be knocking on doors and visiting homes to talk about fire safety and check your alarms.
Chatham-Kent Fire & Rescue's CHiRP program provides residents with fire safety education, while checking, testing, and replacing smoke and carbon monoxide alarms. 
"This is the first time we have had a department wide event like this, and I am extremely proud of the commitment from all our firefighters," Fire Chief Chris Case said in a media release. "We know that working alarms prevent fire fatalities – so this is what we do – we visit homes in our communities, we chat about fire safety, and we install alarms. Simple and extremely effective."