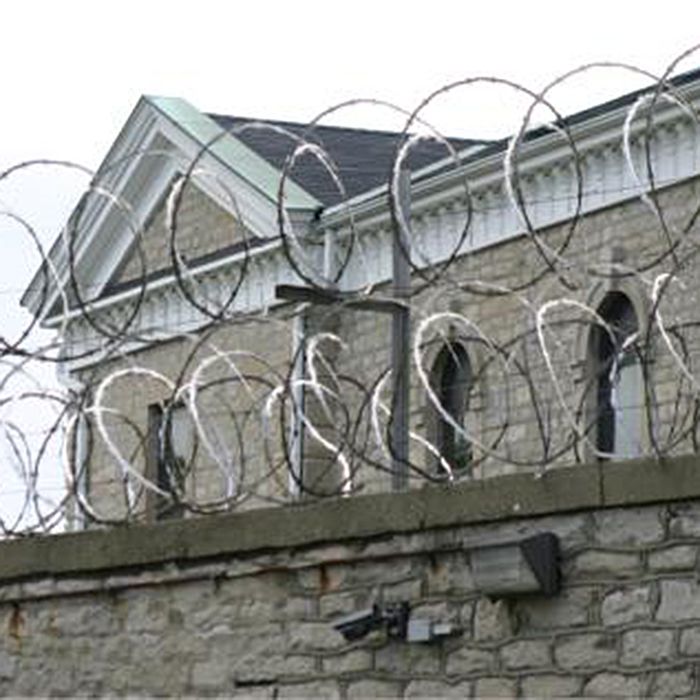 People are lining up to get into this jail.
We're talking about the old Chatham Jail on Seventh Street. The Warrener family is opening the facility up for tours on Oct. 21 and 22, and the organizers of Ghost Walks of Chatham-Kent will be there to guide, educate and entertain.
Sheila Gibbs, one of those organizers, expects the tickets to the tours to sell out quickly on Eventbrite.
"They sold out within a day last time," she explained.
The tickets go on sale Oct. 1 at noon.
Visitors on the eight tours – four on each evening – will not only tour the facility, but will also hear from two characters, actors playing two former inmates.
One plays Orville Shaw, the hermit of Skunk's Misery. Gibbs said Shaw robbed for his own needs in the 1920s.
Shaw is one of just two people to successfully escape the Chatham Jail.
Gibbs said visitors will also hear from Sylvestre Brown, a native of Rochester, NY, who spent 18 months in jail here in the late 1850s, and seemingly hated every minute of it.
In a 74-page booklet, Brown complained about most everything, from the "rascality practiced by soulless creditors," to "brutal jailors and turnkeys and gouty judges," Gibbs said.
Tours begin at 7 p.m., 7:30 p.m., 8 p.m. and 8:30 p.m. on Oct. 21 and 22. Gibbs said the tours will last at least 90 minutes and are not handicap accessible.
"There are many, many staircases and very narrow hallways," Gibbs explained.
The tour costs $22 per person, or $15 for children aged 12 and under.
If you can't get a ticket to the jail tours, Gibbs said there will be spirit walks in central Chatham on Oct. 14 and 15.
Gibbs said the tours begin at the Cross Street parking lot of the Chatham Library.
The Spirit Walks will head along Cross Street to West Street, then Wellington and onto King Street.
One topic of keen interest on the tour will be the Baptiste Creek train crash, which took place in October of 1854 near Jeanette's Creek. A passenger train collided with a gravel train, leaving 52 people dead.
Gibbs said Cross Street is named after Dr. Thomas Cross, who was a local physician at the time and owner of the Western Planet newspaper.
"We're going to have him there talking about what he saw," she said of the rail disaster.
Also on hand will be the actual descendent of one of the people who survived the train crash.
"She lives on First Street and has had a paranormal experience and will come to talk to the tour," Gibbs said. "This will really add to the walk."
Gibbs said the tours for the Spirit Walks begin at 7 p.m., 7:30 p.m. and 8 p.m. each night. Cost is $22 for adults and $10 for children aged 12 and under. Tickets are also available on Eventbrite as well, and go on sale Oct.1.
She said with these walks taking place outdoors, there is more space for participants than with the jail tour. But there is a limit.
"Primarily we have to be aware of people's ability to hear and we need to be able to move the group along together," Gibbs said.