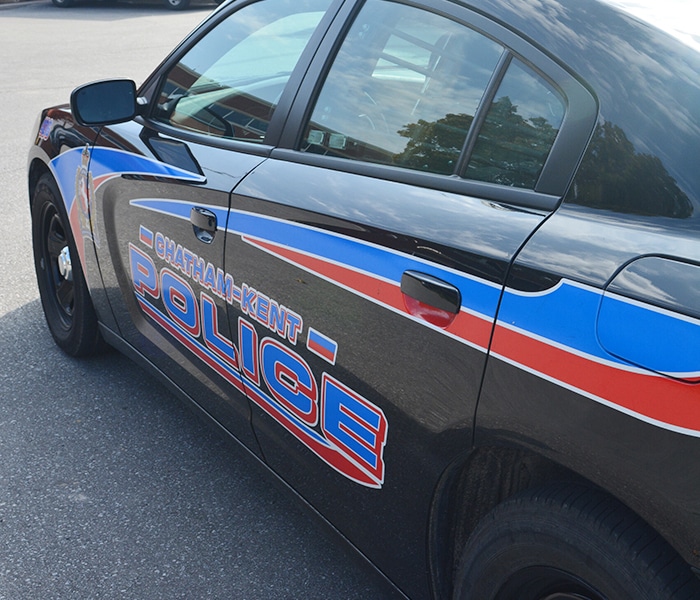 Stolen goods, drugs
During the early morning hours of Oct. 4, while on general patrol in the area of McNaughton Avenue East in Chatham, police located a suspect in possession of a stolen bicycle.
A 25-year-old Chatham male was arrested for possession of stolen property.
The man was searched incident to arrest and found to be in possession of an amount of suspected methamphetamine.
This same man was also wanted for failing to attend court.
The man was charged for the possession of the stolen bicycle and for the possession of a schedule one substance.
Surrendering for charges
On Sunday, a young offender walked into Chatham-Kent police headquarters to turn herself in regarding an assault investigation.
A 14-year-old Chatham female was released with a future court date.
Get out! Get charged
On Sunday, police responded to a motel in the area of Grand Avenue East, in response to an unwanted person complaint.
The suspect, a 40-year-old Chatham male, was spoken to and cautioned to follow the rules of the motel.
It was also discovered that the male was wanted for failing to attend court. He was arrested and subsequently released at the scene with a future court date.
Comments
comments