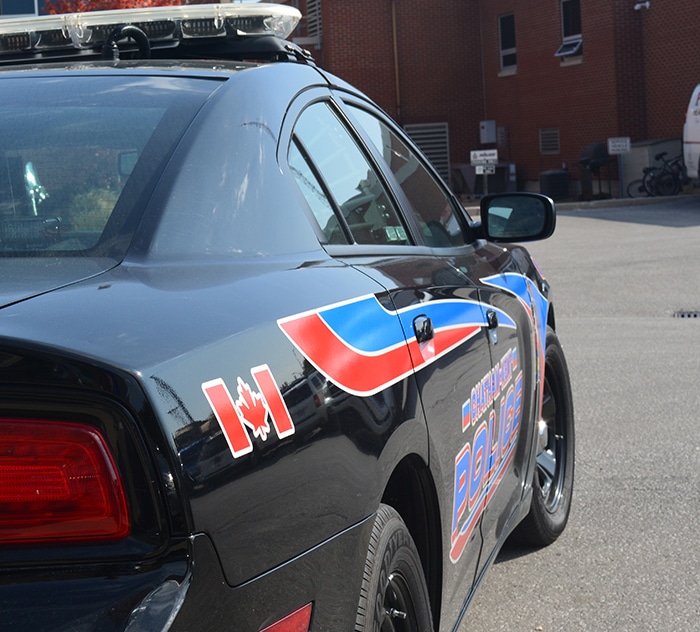 Flight from police ends with handcuffs
A vehicle was stopped on Creek Street in Wallaceburg by Chatham-Kent police yesterday when the driver apparently didn't want to stay put.
The driver attempted to flee on foot and was arrested after a short foot pursuit.
The man was searched and found to be in possession of illegal drugs. He was transported to Chatham Headquarters and held for bail.
Stolen truck recovered
A 2020 GMC white pick up work truck was located in the area of Park Avenue in Chatham. This truck was stolen out of the Kingston area, according to Chatham-Kent police.
This theft is currently under investigation and any observations or information is asked to be forwarded to the investigating officer.
Anyone with information is asked to contact Const. Danica Quennville at danicaq@chatham-kent.ca or 519-436-6600 ext. 8107312. Anonymous callers may call Crime Stoppers at 1-800-222-TIPS (8477) and may be eligible for a cash reward.
Fraud investigation
A Chatham-Kent resident fell prey recently to the gift-card scam.
Police say a woman was contacted by an unknown male identifying himself from security of her bank.
The display came up as local number.
The woman went to local businesses and bought various gift cards and gave the numbers to the male.
The woman had purchased between $5,000-$10,000 in cards.
A local business was able to cancel some of the cards prior to be used.
Residents of the community are reminded that banks and government agencies will never ask for payment by gift cards. They will also never ask for personal information or pass codes.
The suspects in these frauds target vulnerable people in our community. Police ask family members to continue to speak with their family members and friends and remind them to never give out information.
Comments
comments