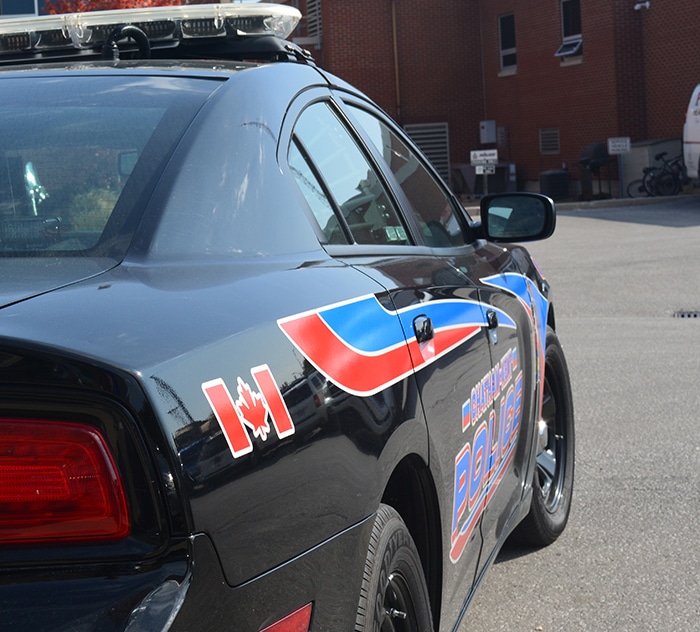 Unneighbourly gesture leads to arrest
Shortly after 7 a.m. yesterday morning, Chatham-Kent police responded to an ongoing neighbour dispute between tenants of a duplex on Park Street in Chatham.
Through investigation, police learned that the man broke a basement window. When his neighbour heard the noise, she went outside to talk to him. At this time, the man threw a broken piece of glass at the woman and threatened her while in possession of another piece of glass.
Officers located the man a short distance away and he was taken into custody. Upon being searched incident to arrest, the man was found to be in possession of suspected fentanyl.
A 38-year-old Chatham man was charged with mischief, assault with a weapon, uttering threats and drug possession.
More road rage
Last night, around 10 p.m. police responded to a traffic complaint at the intersection of Erieau Road and Drury Line.
Through investigation, police learned that a disturbance started between the occupants of two vehicles regarding a near collision.
Two men were arrested in connection with the incident.
A 34-year-old Raleigh Township man was charged with mischief for damaging the windshield of the victim's car.
A 33-year-old Harwich Township man was charged with threatening the victim.
The victim's car was towed from the scene due to the damage to his windshield.
Speeding leads to impaired charge
Just before 11 p.m. last night, an officer on general patrol observed a vehicle travelling at a high rate of speed on Grand River Line. The officer recorded the man driving 104 km/h in a posted 60-km/h zone.
A traffic stop was initiated on Bear Line Road and through investigation, the officer believed the man was driving while under the influence of alcohol.
The man was arrested and transported to the Chatham-Kent OPP detachment for breath tests.
A 45-year-old Tilbury man is charged with having a blood alcohol concentration exceeding the legal limit.
Comments
comments