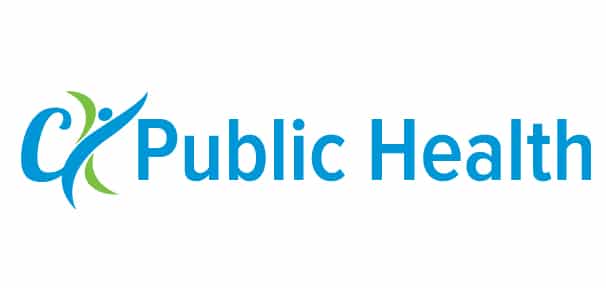 Chatham-Kent's Medical Officer of Health is asking disgruntled area residents to hold the phone.
Dr. David Colby said workers at CK Public Health have found themselves on the receiving end of angry calls from residents upset about Ontario's ongoing lockdown.
Colby said he wants to "implore" the people of Chatham-Kent to behave with tolerance and courtesy with health unit staff, adding the lockdown is a provincial directive over which local officials have no control.
"Please don't call the health unit to express anger," Colby said, adding area residents must continue to do their part to bring down COVID-19 infection rates.
"We have to do our bit locally," he said. "I'm asking that people try and understand that."
Colby said he recognizes people are impatient with the lockdown, especially in light of Chatham-Kent's low numbers.
Colby's plea comes on the heels of a local milestone, as the health unit announced 80 per cent of residents over the age of the age of 60 have now received the first dose of the vaccine.
"This is absolutely epic," Colby explained. "It's really good news."
And while Colby said Chatham-Kent is more closely aligned with provincial vaccination rates across the board, it still continues to be a leader.
"We're in front of the pack and doing very, very well," he noted.
Public Health has now dispensed 37,724 COVID-19 vaccine doses of which 36,099 are first shots.
The COVID-19 vaccine eligibility umbrella is now expanding into the second part of Phase Two of the rollout.
Area residents age 50 and over can now get the shot at the Bradley Centre, and residents over 40 are eligible for immunization at participating pharmacies.
A wide range of at-risk workers are also eligible, Colby said, including staff delivering direct support to students with special education needs and childcare workers.
People suffering from a variety of health conditions, including heart disease and cancer, are also in the mix.
The bid to bring the shot to shut-ins and temporary foreign workers is going strong as well, Colby said.
Around 200 temporary foreign workers have been inoculated on site at farms, he said, adding this initiative will aggressively continue.
For a full list of COVID-19 vaccine eligibility criteria, consult Chatham-Kent Public Health's website, https://ckphu.com/
Comments
comments