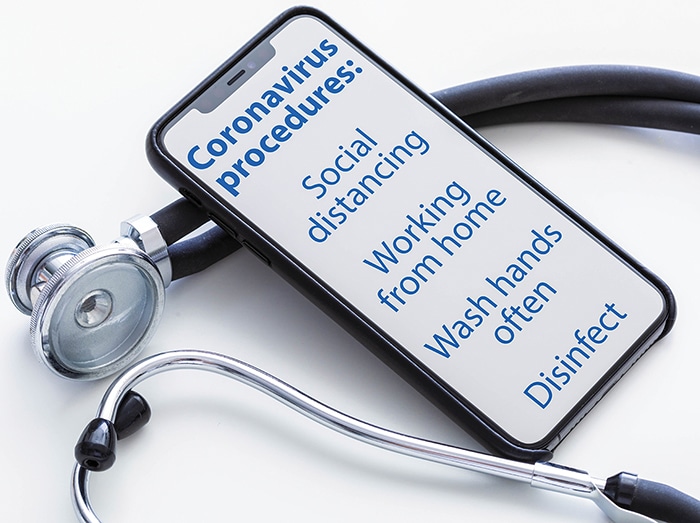 No new cases for C-K
By Jenna Cocullo, Local Journalism Initiative
Chatham-Kent's COVID-19 numbers are looking "very, very good right now" and according to the local medical of health, that means the municipality may jump two categories into to the Yellow Zone.
On Thursday, CK Public Health reported no new cases of COVID-19, three individuals out of the hospital, and six recoveries. The active total has dropped to 32 cases and hospitalizations down to two people.
Three Chatham-Kent Health Alliance (CKHA) staff members affected by the Medicine A/B Unit outbreak remain positive with COVID-19 and an additional five not associated with the outbreak are quarantined for other reasons, according to CKHA president and CEO Lori Marshall.
As a result, ambulatory care volumes and surgical volumes have resumed to normal levels in the organization.
Currently Chatham-Kent sits in the Red Zone, after Premier Doug Ford gave the go-ahead for all regions in the province, with exception of Toronto, Peel and York, to return to the COVID-19 Response Framework.
"If we continue doing what we're doing and the numbers are coming down, we can open up our economy. We just need to be cautious," said Mayor Darrin Canniff.
Don Shropshire, chief administrative officer for Chatham-Kent, said the municipality has seen a "real range" in how businesses have responded to the Red Zone reopening which only allows gyms and restaurants to host 10 clients at a time.
"We've had people that said they are going to be even more cautious and slowly reopen," he said. "We've had others that have really welcomed the opportunities to get into the store. That's particularly true for some of the smaller retailers who expressed concern that the big box stores got to remain open and they were selling similar products."
The municipality on the other hand has taken the initiative to reopen some of its services.
The Chatham Civic Centre opened on Thursday for regular services, and all other municipal service centres will re-open for regular business hours on Monday.
Municipal Information Desks in Bothwell, Thamesville and Wheatley will continue to be closed until further notice.
Service Ontario offices in Dresden and Chatham will continue to operate by appointment only, but will no longer be just for essential services, effective Monday. Services including commissioning of documents and marriage licenses will continue to be available by appointment only.
The Provincial Offences Court is open to the public and individuals with scheduled court dates should call the office to obtain remote call-in information.
Child Care and Early Years will continue with mandated virtual services, including online early years programs, social media videos, and wellness calls to stay connected to families.
Arenas will reopen on Saturday and no new ice time will be booked. Tiny Tot and Adult Skate ice programs will also be available.
Municipal pools will follow two days later. Both the Gable Rees Rotary Pool in Blenheim and the Wallaceburg Sydenham District Pool will open with a modified schedule.
All 11 library branches of the Chatham-Kent Public Library will continue to provide curbside service while Chatham-Kent is in the Red Zone.
The Thames Art Gallery will open on Feb. 26 with the Landscape in Flux exhibit. If Chatham-Kent remains in the Red, this exhibit will be virtual.
Limited programming will begin in March at the Chatham Cultural Centre.