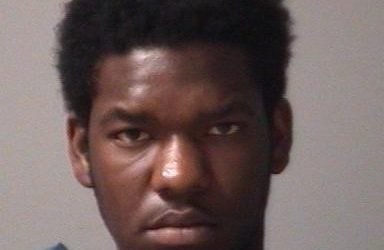 The Chatham-Kent Police Service identified one suspect in connection to a shooting on Harvey Street which took place on Tuesday night.
Terry St. Hill, 19,   is wanted for attempted murder after he allegedly shot a 37-year-old man and 17-year-old youth in Chatham.
He is described as 5'9″ and weighs 220 lbs.
"Through investigation, police believe the suspect may have ties to other communities outside of the municipality of Chatham-Kent. If you know his whereabouts, please call 911 immediately," CKPS stated.
Members of the public  are advised not to approach him as he could be armed and dangerous.
Anyone with additional information is asked to call police at 519-380-6024, or Crime Stoppers at 1-800-222-TIPS (8477).
The two victims were taken to hospital for medical attention of non-life-threatening injuries on Tuesday. A dog was also shot and killed during the incident.