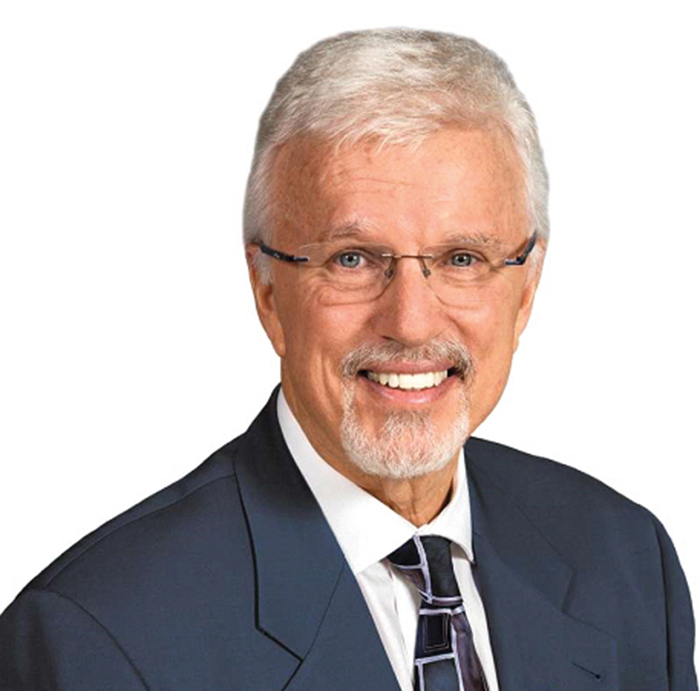 Rick Nicholls, born and raised in Chatham-Kent, was first elected to the Ontario Legislative Assembly in October of 2011.
Rick strongly believes in building solid working relationships not only with those at Queen's Park but also within his constituency.
Throughout his private sector career with a major truck assembly plant, a major natural gas utility and in the training and professional development sector, Rick's entrepreneurial spirit has allowed him work with some of Canada's most renowned companies via the Nicholls Training Group. His work has taken him throughout Canada and the United States extensively – including an opportunity to twice address the Canadian Embassy to the United Nations.
At home, Rick is a proud husband, father, and grandfather, and has been an active member in the Chatham-Kent community. Rick has been involved with the Chatham-Kent Chamber of Commerce, an award winner at the international level with the Chatham-Kent Toastmasters, and president of Gideon's International of Canada – Chatham, coaching little league baseball and sponsoring girl's minor soccer.
Rick's personal goal is to be "Accessible and Accountable" to the constituents he serves.
Would you make changes, and if so, what, to the Green Energy Act?
If elected, the PC government will scrap the Green Energy Act. It is not that we are opposed to renewable energy, but the energy must be affordable, something that the GEA with the Industrial Wind Turbines and solar panels are not. Several water turbines at Niagara Falls are not being used in favour of Dalton McGuinty/Kathleen Wynne's GEA. The government has been paying excessive incentives to wind and solar offshore companies for turbines that have been proven to create health issues for individuals, lowered property values, and have resulted in driving electricity prices so high that many people are having to choose between heating or eating.
Ontario electricity prices continue to spiral upward. What should be done to stop the increases?
Electricity prices continue to spiral upwards. Not only does this create financial issues for residences, but also for businesses. Businesses are finding it tough to compete in a global market as the playing field is not level. Many businesses are leaving Ontario and going elsewhere including the USA or Mexico where the cost of doing business is much lower. It is worrisome that the Liberal government, in some cases, have actually paid jurisdictions to take our excess energy, especially after the province has paid to have the energy produced. To stop electricity increases, a PC government will immediately stop any turbine developments from occurring. The facts remain, Chatham-Kent Leamington has lost over 12,000 manufacturing jobs since 2003 and with that, many people were forced to leave our area in order to find work.
How do you think the increase in minimum wage has impacted the Ontario economy?
The increase in minimum wage has negatively impacted business. Let me be clear, our PC Party is not against helping people get ahead in life in order to provide for their family. However, this increase happened without proper consultation and happened too quickly. Businesses did not have time to react. The Liberal government has had 15 years to get it right and now, because of an election they have decided the timing was right (for them) to introduce many new regulations to Bill 148. Now, the person who was working 24 hours per week and now receiving an extra $60 per week due to the increase in minimum wage, is finding their hours cut back to 20 hours per week. They are no further ahead financially but the cost of doing business has driven the cost of goods and services even higher. No one wins!
In terms of health care, what do you feel the spending priority should be?
Health care spending priorities must be the elimination of hallway health care, lessening the wait times in the ER and moving forward immediately in cutting red tape and making it easier for LTC facilities to increase the number of long-term beds for our aging population. Our goal is 15,000 new LTC beds in the first five years plus an additional 15,000 in the next five years. We will also be spending $3.8 B in mental health as well as one of my continuing goals – to advocate for more doctors, nurses and PSWs. Unfortunately, there is a doctor shortage in our riding with an additional two more doctors leaving by the end of August, leaving 3,300 orphaned patients. I will do everything within my power to ensure that Chatham-Kent gets the doctors and health care professionals we deserve to have.
The province has a debt of more than $320 billion, running a deficit this year of about $6.7 billion. What has to change?
The PC Party has stated that the province has a major spending problem. The projected 2018 deficit of $6.7 B is a severe understatement as indicated by the Auditor General, Bonnie Lysak. She, along with the Financial Accountability Officer, have clearly stated that the Liberal deficit is closer to $12 B. The Liberals have run the debt from $123 B in 2003 to over $320 B in only 15 years. The NDP tripled the debt when they were in power from 1990 to 1995 and almost bankrupted the province under Bob Rae. An NDP government will tax, tax, tax because they are promising everybody everything. A PC government will reign in excessive government waste by "spending within our means". We cannot strap future generations with excessive debt. We will develop policies that will attract businesses and good paying jobs while at the same time, protect our most vulnerable people as that is the right thing to do.