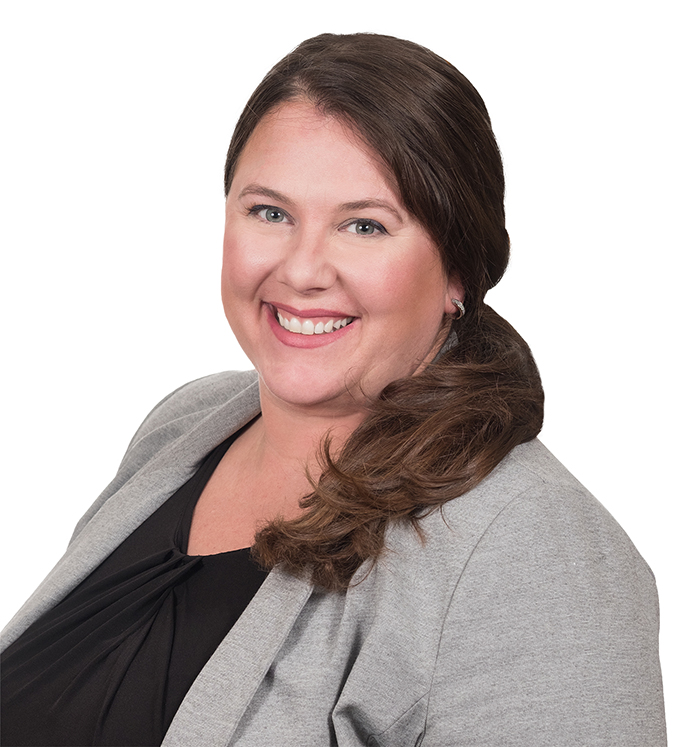 Hi, I'm Jordan McGrail. I've lived in Chatham‐Kent‐Leamington all my life, and I'm passionate about making our community better. I've been a grassroots organizer, leading campaigns to protect public services. I've mentored women in technology, and in my daily work I support students with hands–on training in skilled trades that gets them ready for the work force.
Our community is full of hard-working, dedicated, welcoming people. But after decades of Liberal and Conservative governments, essential services have been slashed and living costs are soaring.
Many people are disappointed and more than a little fed up with being told to choose between bad and worse – that hope is too much to ask for. I'm running to be your MPP as part of Andrea Horwath's NDP because I'm fed up too. I know we deserve better. And I know that if we come together, we can make it happen.
Would you make changes, and if so, what, to the Green Energy Act?
Addressing climate change and building a green energy economy is one of the most important challenges facing our province and our world. Unfortunately, Kathleen Wynne's Liberals have made a total mess of this critical issue. Their plan revolves around private power and ignores the needs of communities. But we also can't afford to go from Kathleen Wynne's bad privatized system to Doug Ford's worse privatized system. That's why Andrea Horwath and the NDP are focused on putting our system back in public hands and making sure that we are able to respond to the concerns of communities like Chatham‐Kent‐Leamington. That's why Andrea Horwath's NDP was the first party that committed to Water Wells First's Health Hazard Study. And that's why we're also committed to renegotiating and canceling bad energy contracts that have jacked up hydro rates by forcing us to selling excess energy to the US at a massive loss.
Ontario electricity prices continue to spiral upward. What should be done to stop the increases?
The last PC government opened the door to privatizing Hydro One, and Kathleen Wynne's Liberals finished the job, despite the fact that Ontarians were very clear about wanting to keep it public. Under the Liberals, hydro rates skyrocketed 300%. Then, before the election, Wynne's Liberals borrowed billions to artificially keep rates down. Doug Ford's PCs agree with Wynne and want to keep this scheme in place, which will dump $40 billion worth of new charges onto bills, causing them to soar by another 70% after the election. Andrea Horwath and the NDP are the only ones with a plan to make hydro public. We'll reduce hydro rates by 30%, bring Hydro One back into public hands and take private profits off your bill. We'll also axe unfair rural delivery charges and mandatory time-of-use charges. Hydro isn't a luxury. Unlike PCs and Liberals, an NDP government won't treat it like one.
How do you think the increase in minimum wage has impacted the Ontario economy?
After 20 years of Liberal and PC governments, life has become more unaffordable than ever for far too many families. PCs and Liberals alike have made deep cuts to public services and made privatizing public assets a priority. And while costs have continued to soar over these two decades, wages have flatlined. Meanwhile, a growing number of people are working part-time jobs with low pay and no benefits. Minimum wage increases are a vital part of making our economy work for everyone. They lead to lower employee turnover, more on-the-job training, and higher productivity. Raising minimum wage also makes for better, more productive workplaces. A $15 an hour minimum wage will boost the spending power of residents struggling to make ends meet. This money will be recycled back into the economy, which is good for business.
In terms of health care, what do you feel the spending priority should be?
The last Conservative government in Ontario closed 28 hospitals, axed over 7,000 beds and laid off 6,000 nurses. Wynne's Liberals froze hospital operating budgets for four years in a row and forced hospitals to make even deeper cuts to get by. Now, Ontario faces a hospital overcrowding crisis – patients are stuck for hours in packed waiting rooms, only to be treated in hallways, without dignity or privacy. We can do so much better. Andrea Horwath's NDP will end overcrowding and hallway medicine by making sure hospitals are adequately funded and that funding keeps pace with inflation, demographic change and recognizes the unique needs of communities like ours. We will also make much-needed investments to replace or repair rural hospitals. And we will immediately open 2,000 new hospital beds and shorten surgery wait times by allowing hospitals to remove caps that force cancellations and delays.
The province has a debt of more than $320 billion, running a deficit this year of about $6.7 billion. What has to change?
In Ontario, PC and Liberal governments alike have slashed taxes for the most wealthy and well-connected people and the most profitable corporations. Meanwhile, our province has become less affordable and less livable than ever before due to deep cuts and reckless privatization of public services. It is crucial for the wellbeing of Ontarians that we undo this damage. That's why Andrea Horwath's NDP will protect low and middle income folks by asking the very wealthy to pay a bit more. We'll end corporate income-tax giveaways and loopholes that allow big corporations to claim small business exemptions. For those earning over $220,000 annually, we'll raise income tax by 1%. For earners over $300,000, we'll raise it by 2%. Our plan has a clear trend toward sustainability. We match important new programs with fair, reasonable tax measures.