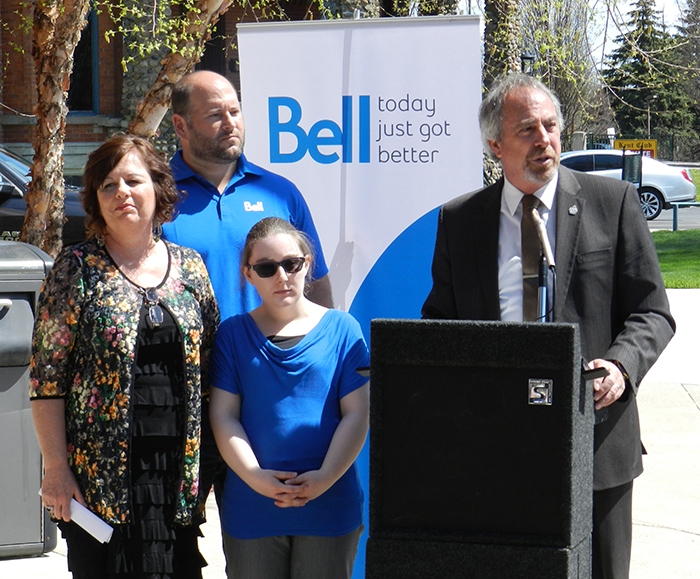 More than 100 people gathered outside the Civic Centre Monday morning to begin Mental Health Awareness Week in Chatham-Kent.
Kelly Gottschling, executive director of the Mental Health Network of Chatham-Kent, said mental illness touches many in the community either through direct personal experience or by knowing someone who is experiencing mental illness.
Simon Peco of Bell Canada said public support across the country has helped raise awareness of the importance of talking about mental health. He said Bell's Let's Talk initiative has resulted in more than $93 million being donated to mental health initiatives.
Mayor Randy Hope said although progress is being made in eliminating the stigma which was once associated with mental illness more needs to be done. He thanked those who have come forward to share their stories and challenged everyone in the community to provide support for those experiencing mental health issues.
The Mental Health Network is sponsoring its sixth annual run for mental health entitled Stomp Out Stigma, on May 12 at Kingston Park. For more information visit http://www.mhnck.com/runformentalhealth.html
Comments
comments