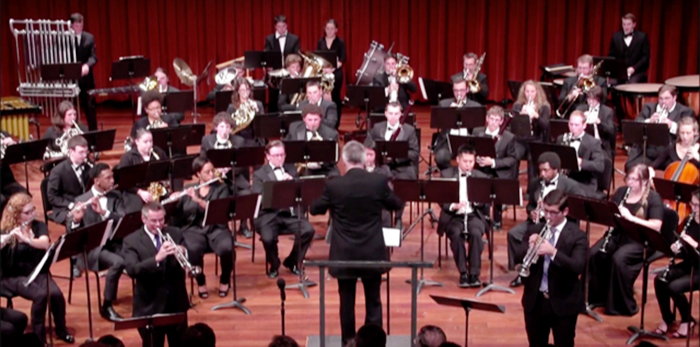 Wayne State University Wind Symphony will be performing at St. Andrew's United Church, Chatham, on March 10 as part of the Saturdays at 7 concert series.
The WSU Wind Symphony is the premier wind ensemble of Wayne State University. Membership is by audition only. Though consisting mainly of music majors, it is open to all qualified musicians regardless of their major. 37 musicians will perform in this Chatham concert.
The Wind Symphony continues the storied history of the Wayne State band program, including performances at regional and national conferences. It performs a wide variety of repertoire from band classics to the latest in contemporary literature, including premiers by noted composers.
Conductor Doug Bianchi is currently in his 19th year as Director of Bands at Wayne State where he also teaches both undergraduate and graduate conducting courses. He is in demand as a guest conductor and clinician, working regularly with high school bands and orchestras. He has guest conducted in England, the Czech Republic, Bulgaria, and Taiwan and has had the privilege of having several of his compositions performed nationally.
The concert begins at 7 p.m. Doors open at 6:30 pm. All are welcome. There will be a freewill offering.
Comments
comments