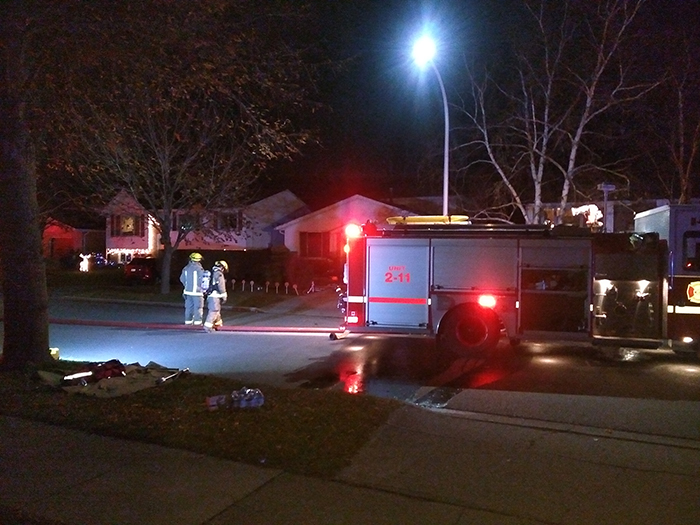 A Tuesday evening fire on Campus Parkway in Chatham began in the kitchen, fire officials say.
Firefighters from both Chatham stations responded to the call about 5:30 p.m. yesterday and arrived to see heavy smoke coming out of the house. They quickly located the source of the fire in the kitchen and doused it.
"The homeowner came home, opened the front door and found the house was full of thick black smoke. She quickly closed the door, went to a safe location and called 911, "Assistant Chief Chris Case said in a media release. "She did all the right things. A pot had been left on the stove, such an easy thing to be distracted and do this, but the consequences can be tragic."
The fire, smoke and water damage is estimated at about $100,000.
Comments
comments
« Snow joke: There's an app for that Wheeler named head of rural medicine for CKHA »