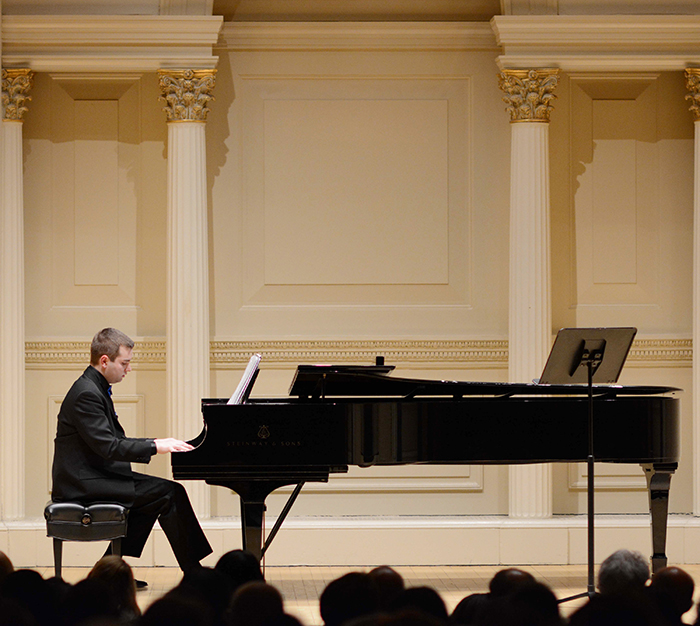 The last program of the 2016-17 Saturdays at 7 at St. Andrew's concert series will be held on June 10 at 7 p.m. The concert will feature solos and choral selections of the Great American Songbook, including the music of George and Ira Gershwin, Cole Porter, Irving Berlin and more.
Favourites of these great composers will be performed by St. Andrew's Choir and local soloists Andrew Derynck, Christine Baribeau, Katie Flynn, Laura Van Veen as well as others from Chatham-Kent and beyond.
The highlight of the evening will be a live performance of "Rhapsody in Blue" for solo piano by St. Andrew's own Director of Music, Devon Hansen.
Hansen, a native of Windsor, spearheaded the Saturdays at 7 at St. Andrew's concert series after coming to Chatham. He is recognized in the community for his musical abilities, especially at the piano keyboard. Hansen has been accompanying vocalists, instrumentalists and dancers since an early age and is actively involved in a variety of educational and outreach programs. He holds Bachelor and Master degrees in music from Wayne State University and has performed at Carnegie Hall in New York City.
The upcoming concert series of the fifth season of Saturdays at 7 at St. Andrew's will be unveiled as well.
All are welcome at St. Andrew's, 85 William St. S, Chatham. Doors open at 6:30 p.m. There will be a free will offering (suggested donation of $10 per adult).
For further information call 519-352-0100 or visit www.standrewschatham.org.
Comments
comments