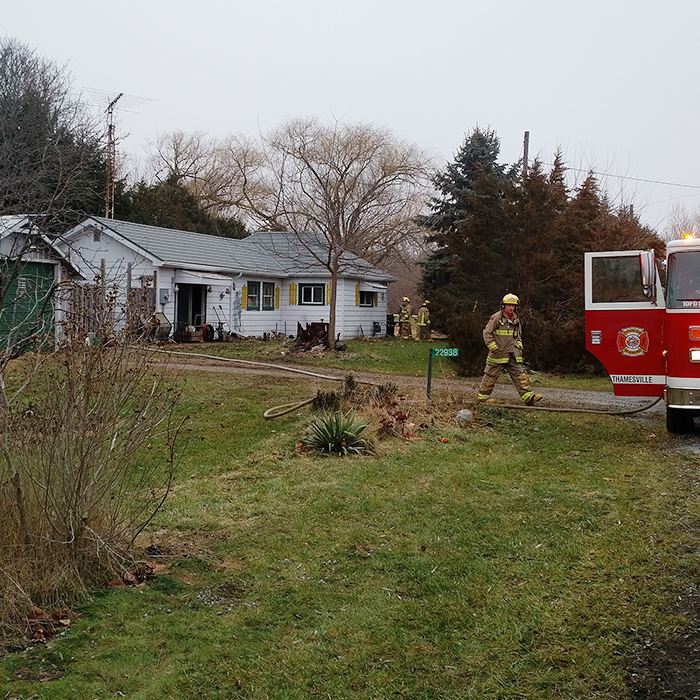 An afternoon fire near Thamesville caused about $10,000 damage to a Mull Road home.
Thamesville firefighters received the call shortly before 2 p.m. today, with the report of a single-storey family home on fire.
Fire officials say the homeowner was in the garage when he noticed smoke coming from the residence, and realized he'd left something cooking on the stove.
The homeowner stayed outdoors and called 911, which was the right thing to do, fire officials say.
Damage was contained to the kitchen area.
Comments
comments
« WWF asks Ombudsman to investigate municipality Man dies after single car accident »