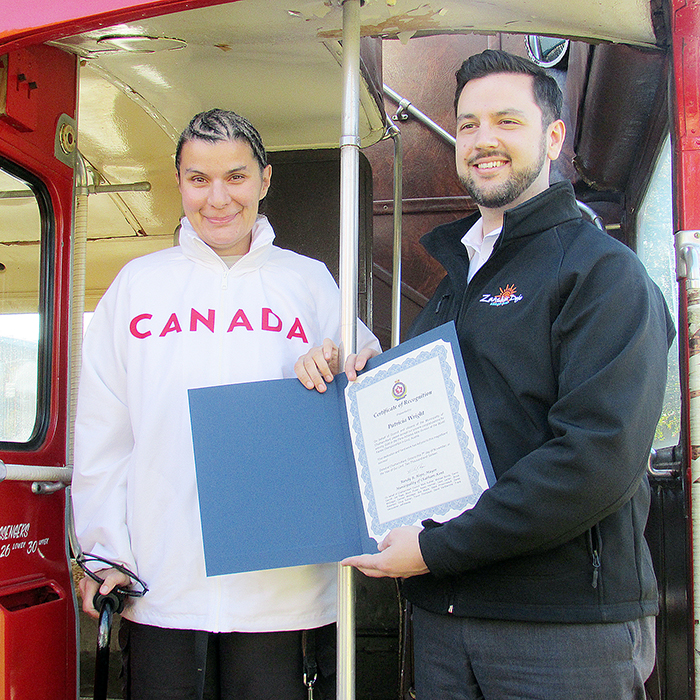 For a para-athlete who made gold medal history recently, Chatham's Patricia Wright is incredibly humble and grateful.
Participating in the 2016 Senior World Karate Federation championships in Linz, Austria, Wright came home with a gold medal in the para-athletes kata division.
"It was a tough win. It was very exciting. When I went there, this being my first time going to WKF Worlds, I was anticipating maybe being in the top 10, and then when I won my sub-division," Wright explained with a huge smile. "I was excited at that and then going to the finals, I was anticipating being second because the girl Natalie (Olsen of Alberta), also a fellow Canadian, I had lost against her before. She's also a black belt whereas I'm a brown belt. And then when I came out first, I was shocked, excited, thrilled and in awe."
Wright's Sensei from Zanshin Dojo, Daniel Whittal wasn't able to be in Linz due to his busy schedule as a lawyer, but got up very early to watch the live stream of the competition.
"The whole karate club is very excited for Patricia and very proud of her," Whittal said. "That's the first time a Canadian has been a world champion, has gotten a gold at this level so that's history-making; not just in the para karate divisions but in any division, it's the first time any Canadian has received gold so it's pretty incredible."
For Wright, who also happens to the co-chair of the United Way fundraising campaign this year, the win caps a gold medal win at the Canadian championships in Vancouver earlier this year. To help her celebrate, her friends and colleagues at the United Way had Frank Thompson's double decker bus take a victory lap around Chatham recently with Wright up top and she was presented with a certificate of achievement from the Municipality of Chatham-Kent by Whittal on behalf of the mayor.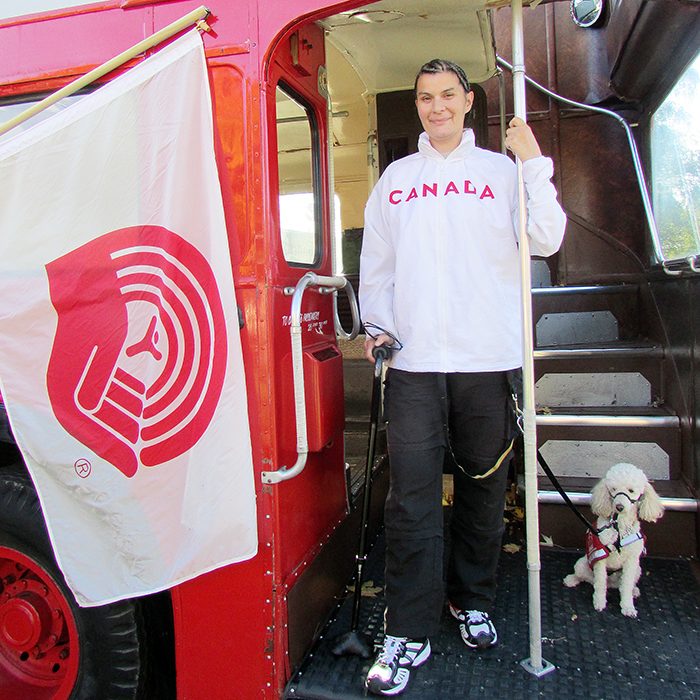 "It hadn't sunk in and I was excited to realize that I had actually beat a black belt and I was only a brown belt," Wright explained. "The next step for me will be the Olympics after this. Karate is going to be in the Olympics 2020 but the para Olympics, which hopefully I will qualify for will be in 2024."
Wright said that is still a number of years down the road so she still lots of time to train and learn some more advanced katas.
"I've got a number of years still to get my black belt so I've been okayed to learn black belt katas and go from there, progress from there, and keep competing," she added.
As para athlete, Wright is an inspiring example of what a person can achieve through hard work, determination and support.
"My main goal is to bring more awareness to athletes with disabilities. Karate is not just a sport for main stream athletes, it's for everybody. Anybody can do anything and that's what I'm pushing. Anything is possible," Wright said. "And none of this would be possible without the programs from the United Way. New Beginnings has been one of the major helps that made me realize that I am not the only one to have suffered my particular injuries. They helped open up my eyes, they help make adaptive devices for me, they helped me realize that, yes, you may have limitations but just because you have those limitations doesn't mean the it's the end. You can still keep going and keep growing. I have no intention of stopping. I want to keep going, I want to keep growing.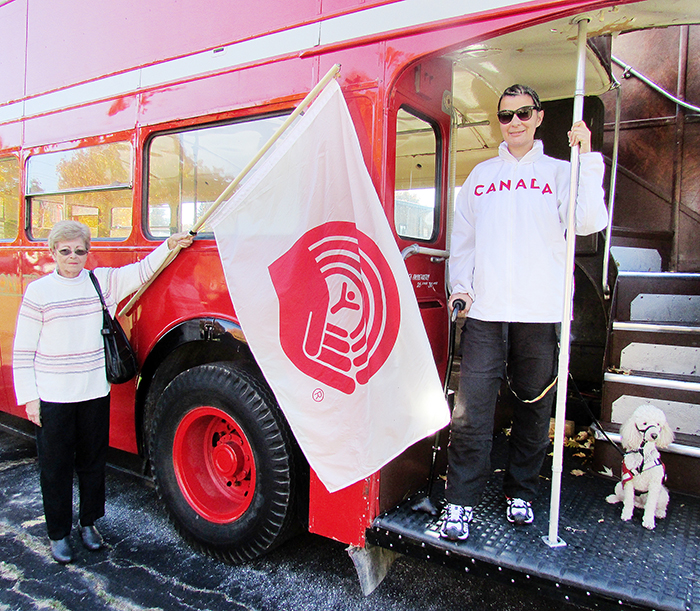 Comments
comments