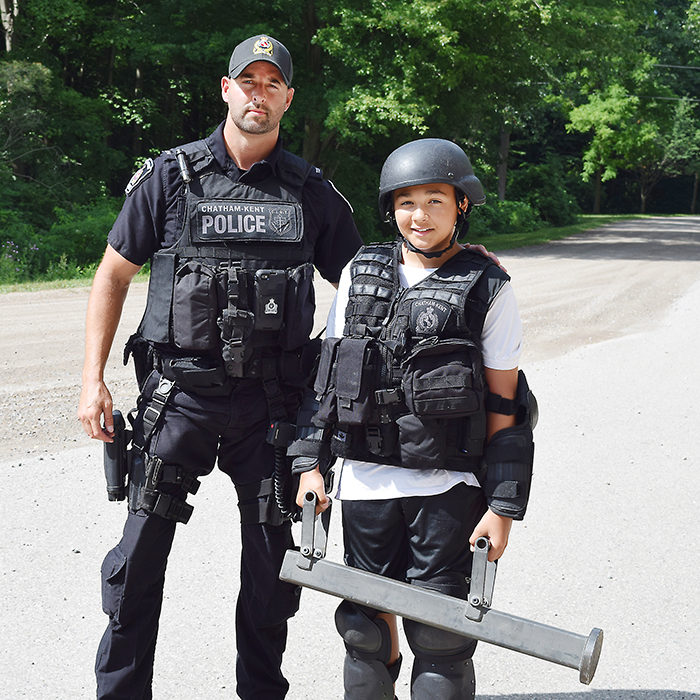 A dozen kids from four different communities in Chatham-Kent took part in the annual Cop Camp last week.
The 12 and 13 year olds, from Chatham, Wallaceburg, Dresden and Blenheim, met daily at the Chatham-Kent Children's Safety Village to learn about the various elements and areas of expertise of policing.
Const. Renee Cowell of the Chatham-Kent Police Service said the annual camp is a popular one, although space is limited.
"I had people e-mailing me in January," she said. "Word is getting around. The kids are going home and sharing their experiences."
Such experiences last week included meeting the chief of police, Gary Conn, observing activities at the courthouse, learning Internet safety, bicycle safety, seeing what the Critical Incidence Response Team does, first aid training, learning about the effects and dangers of various drugs, and having a water safety session.
Cowell said she enjoys being part of the camp.
"We catch the kids before they go to high school and help educate them to make good choices," she said. "It's a great way to interact with kids and dispel the myths they see on TV about police."
Comments
comments