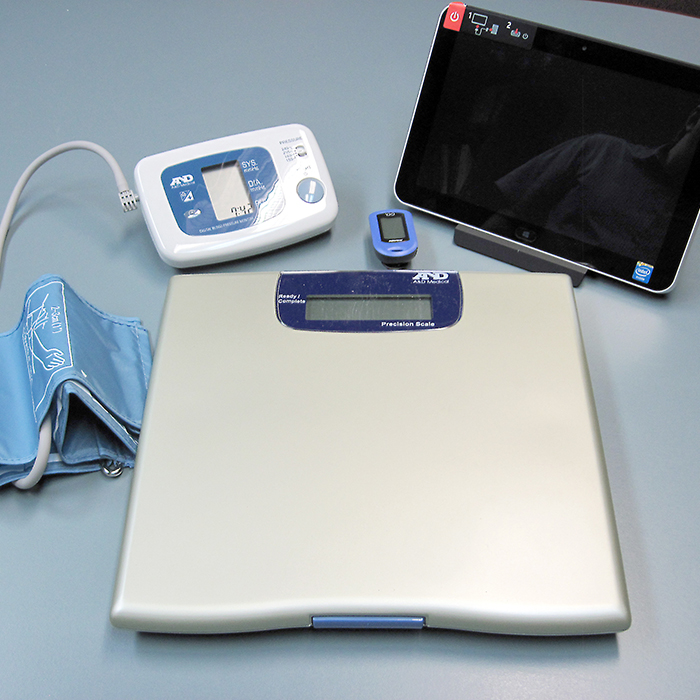 Patients who suffer from some chronic diseases will now find it easier to monitor their conditions and seek assistance from their home thanks to a program being rolled out by the Erie St. Clair Community Care Access Centre (CCAC).
The Telehomecare program began in Windsor and Essex County two years ago and was expanded to include the Sarnia-Lambton and Chatham-Kent areas earlier this year.
The program is fully voluntary for those individual who feel comfortable in monitoring their conditions.
Patients suffering from Chronic Obstructive Pulmonary Disease (COPD) and Congestive Heart Failure (CHF) receive guidance on checking their own blood pressure, weight, heart rate and pulse.
Using a touch screen tablet provided through the CCAC, the patient then sends their results, along with the answers to a few simple health questions, to their Telehomecare Nurse through the Ontario Telemedicine Network (OTN).
"If the patient's readings fall outside of their normal range, the Telehomecare nurse is alerted and can respond as needed," said Patient Services Manager Jennifer Jovanovski in a media release. "In addition to remote monitoring, the nurse also provides health coaching geared toward the patient's needs. This can include guidance regarding diet, exercise and other factors that lead to optimal health outcomes. The goal is to help patients feel more confident and in control of their condition in the comfort of their own home."
Over the last year, more than 220 patients across the region have used Telehomecare and there is still capacity to accept more referrals.
"The great part about self-management is that once a patient feels confident and in control of their chronic disease, their quality of life improves," said Jovanovski. "While our local outcomes are currently being reviewed, data from the provincial pilot project for Telehomecare shows visits to hospital emergency rooms were reduced by up to 48 percent."
Anyone interested in more information about Telehomecare can call the CCAC at 1-888-447-4468.
Comments
comments