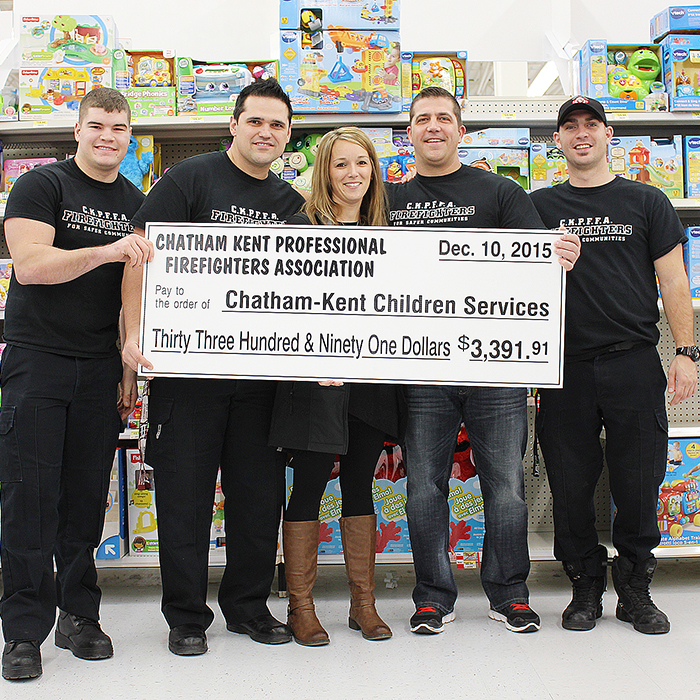 The Chatham-Kent Professional Firefighters Association (CKPFFA ) raised almost $3,400 for this year's Chatham-Kent Children's Services Christmas Project.
The CKPFFA would like to thank Chatham-Kent residents for their donation of just over $1,900, which was collected during the Chatham and Wallaceburg Santa Claus parades.
Firefighters also raised $1,470 of their own during an internal platoon versus platoon competition for donations.
"We love supporting our community," CKPFFA treasurer Brent Case said. "Nothing is better than buying toys for kids during the holidays."
The CKCS Christmas Project is aimed at children up to 18 years of age. A total of $100 is spent on each child, $50 on clothing and $50 on items off their wish list.
Comments
comments