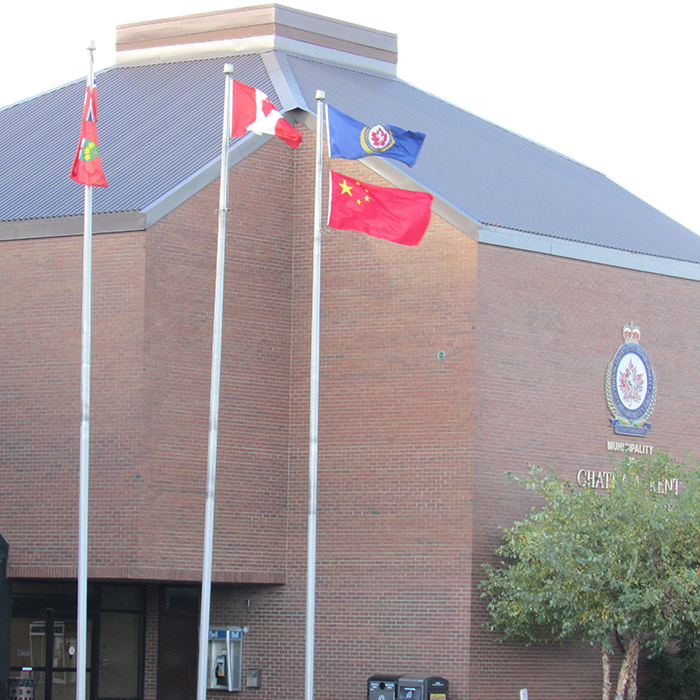 Visitors to the Civic Centre Friday afternoon were surprised to see the flag of the People's Republic of China flying just below the Chatham-Kent flag.
Although there has been no official notification, Chinese representatives are dining in Chatham this evening and discussing ongoing investment opportunities.
There is no word whether a Chinese flag will be flown at MItchell's Bay, however.