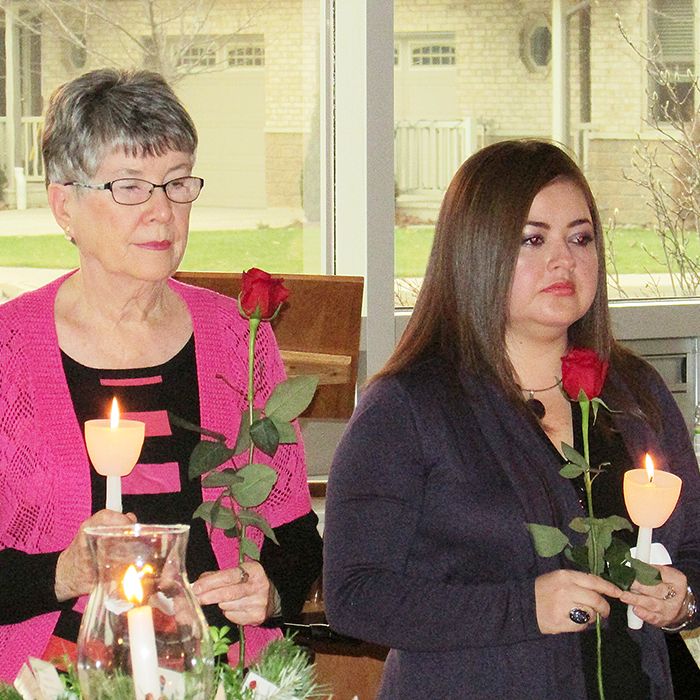 "They were so young."
That's a message journalist Jack Todd sent to the Chatham gathering Saturday to mark the 25th anniversary of the Montreal Massacre.
Fourteen women were murdered on Dec. 6, 1989 when Marc Lepine opened fire at Ecole Polytechnique, targeting women.
Todd, who had hoped to attend the Chatham event, suffered a back injury and was unable to travel. He was one of the first reporters on the scene 25 years ago. To read Todd's full message, click here.
About 90 people attended the event at Villa Angela Saturday morning and took part in a ceremony to remember the women killed two and a half decades ago. Todd sent a message that was read to those gathered. His recounting of that evening left several people in tears.
"After 25 years, you have to wonder what has improved," said Sister Anne Denomy. "There is hope for revitalization as we struggle to end violence against women."
Michelle Schryer, executive director of the Chatham-Kent Sexual Assault Crisis Centre, said there have indeed been changes, some good and some bad, but not where it counts.
"About as many women are killed in Canada each year as there were 25 years ago," she said.
Schryer said the addition of the federal gun registry was a step in the right direction, but it has since been "kicked to the curb."
She added there is more awareness today, however, and more resources for victims to seek out.
Schryer said there is still hope, but a great deal of work lies ahead.
"People need to understand violence against women is widespread and not just domestic violence," she said, adding violence in the workplace, human trafficking and prostitution must not be ignored.
Chatham-Kent Essex MP Dave Van Kesteren attended Saturday's event. He said having 14 granddaughters helps remind him we need to "remain vigilant to end violence against women."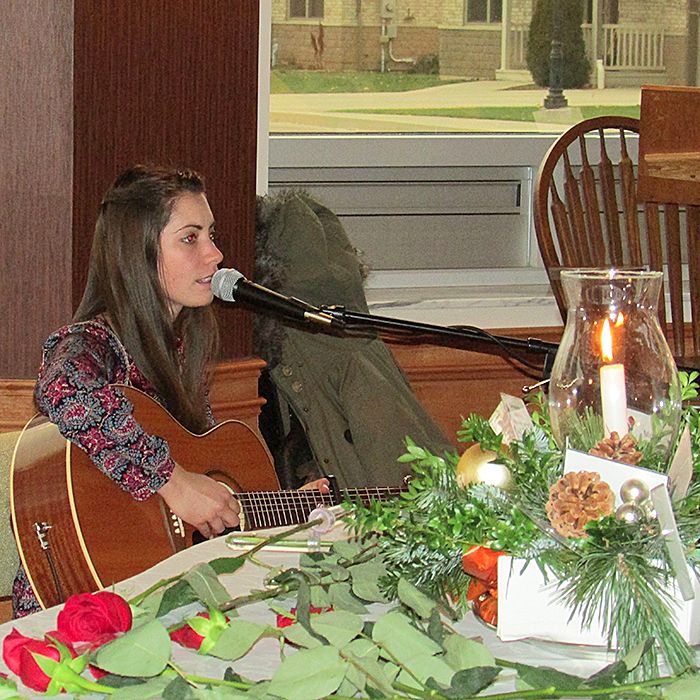 Jessica Allossery sings "Change the World," which she wrote, to close Saturday's ceremony.
Comments
comments