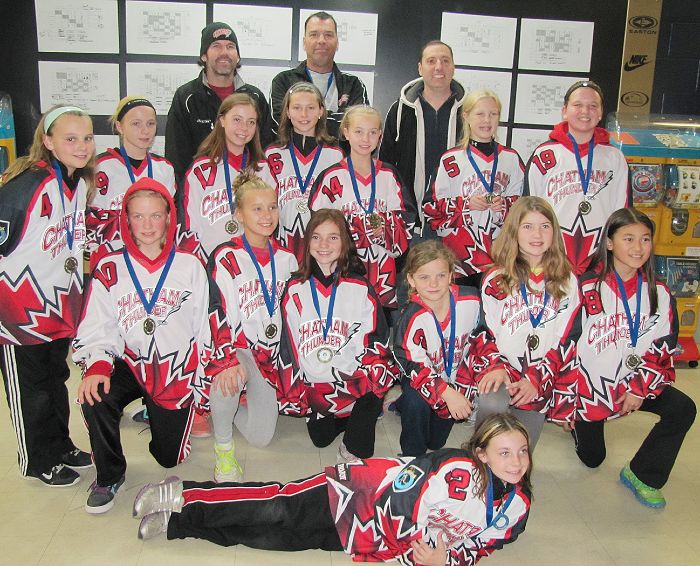 The Chatham Thunder Petite 'A' team brought home silver medals from the weekend London Lynx ringette tournament.
The local side went 4-0 in round robin play, beginning with an 8-1 win over Markham. Natasha Anderson had four points, including three goals, while Kaitlyn Sammon had five points – two of which were goals. Leah Thompson, Hannah McLeod and Rosie Warner had singles.
McLeod led the way with two goals in a 4-3 edging of Kitchener. Thompson and Chloe Crone also scored.
The Thunder struck loudly in its third game, an 11-1 drubbing of St. Marys. Newman and Emilie Anderson had two goals each, as well as two assists. Sammon added a pair also, while Kylyn Murphy, Delaney George, Koning, Thompson and Rosie Warner had singles.
Chatham then dropped Guelph 6-1, with Thompson, Shelby Ritzer, Anderson, George, McLeod and Sammon scoring for the Thunder.
In the final, Dorchester topped Chatham 2-1. Anderson scored the only Thunder goal.
Comments
comments